The Flex Custom LED strips are one of the latest trends in the field of decorative and customizable lighting. The light they emit is bright and uniform.
Ledco Flex Custom led strips can be cut and folded according to the needs of the space to be illuminated, and adapt perfectly to any surface. This type of lighting is very practical and effective as an architectural or decorative light for outdoor use and is also efficient as a light for the creation of illuminated signs.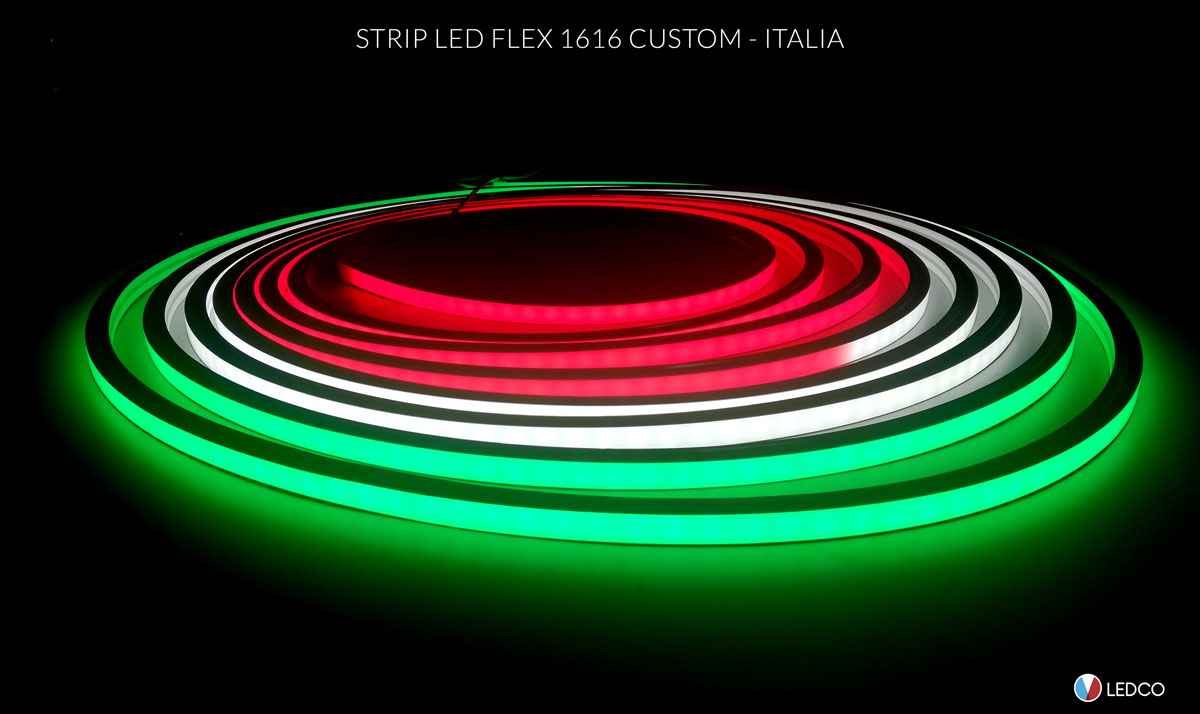 What are the particular characteristics of the Flex Custom led strips?
Let's take a look at these characteristics.
The coating with flexible IP65 silicone hose
The Ledco Custom Flex led strips are characterized by a hollow tube with silicone coating that gives it the IP65 degree and allows the comfortable bending of the strip.

Their peculiarity is Flex, which can be bent according to different needs
We have designed 2 different types of Flex Custom led strips, to cover different application needs. The Flex 1616 led strip and the Flex 1018 led strip.
The names of these strips represent the dimensions in mm of the empty tube created to contain the desired LED strip, respectively 16x16mm and 10x18mm.
Their different shape allows them to have a different curvature: the square 1616 bends vertically forming wave curves, the rectangular 1018 bends instead horizontally, flat, creating the shape of a snake.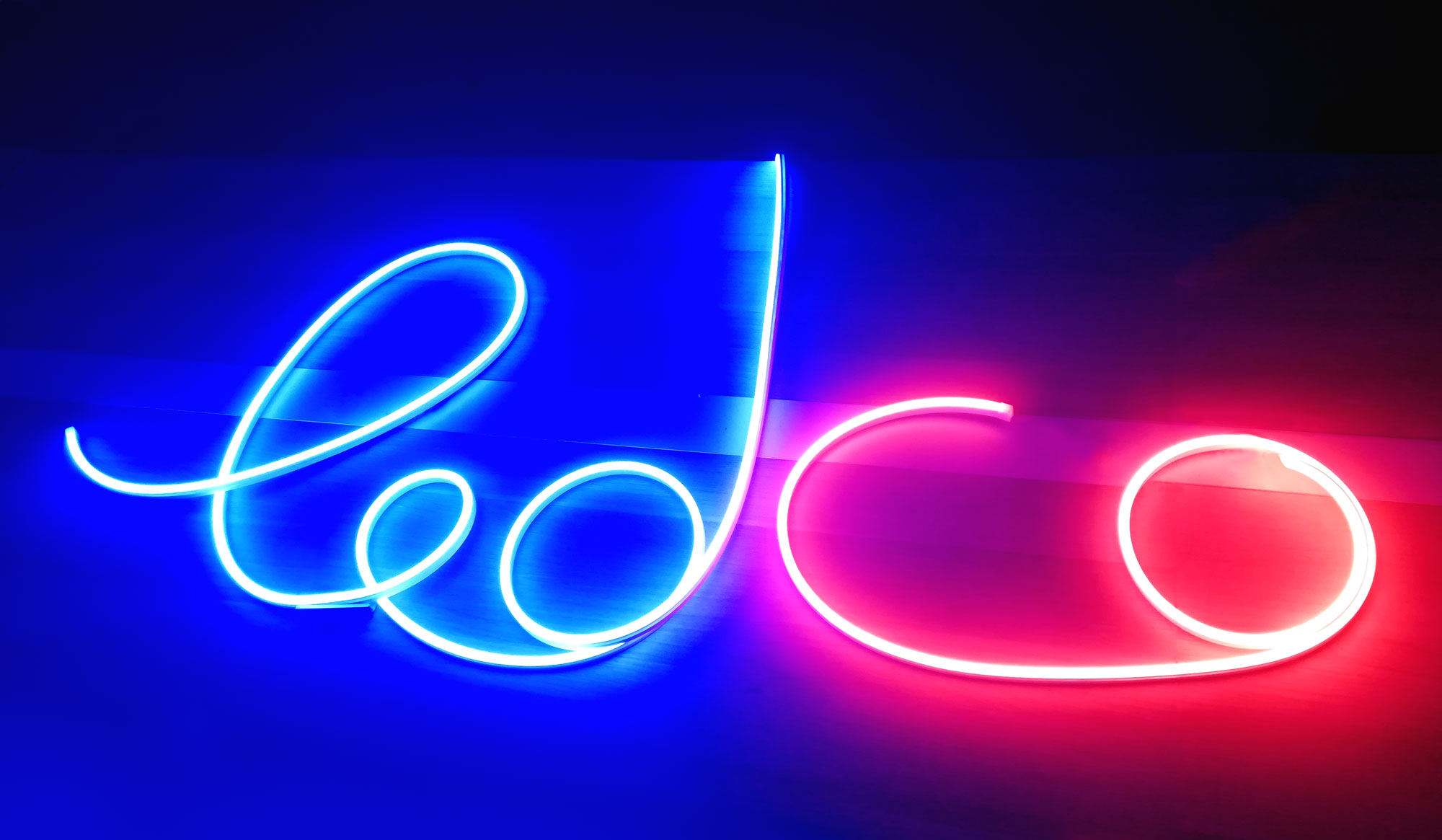 Tailor-made customization to carry out any type of project
Based on the project to be carried out, our technical department will advise you on the most suitable flex led strip, selecting the suitable bending angle between 1616 and 1018, the led strip to be inserted inside the IP65 silicone tube and the aluminum profile that you can use.
Inside the IP65 silicone flex tube it is possible to insert both white light LED strips, with different shades of heat, and RGB, monochrome, RGBWhite or RGB DATA LED strips, this allows maximum product customization.
Then you will choose the type of fixing with brackets or with a profile, available in different colors. The length of the strip is also customizable, up to a maximum of 20m for the 1616 and 8m for the 1018.
The custom strip will be prepared by our production department and will be delivered as a finished product ready for installation.
The custom strips are suitable for outdoor lighting projects
The coating tube of the Flex Custom strips is completely siliconed and closed with caps, in this way the strip will have a total IP65, which will make it resistant to water and all different atmospheric conditions.
Thanks to the silicone coating these strips are also self-dissipating, therefore they do not need an aluminum coating. Silicone is a valuable material, which does not turn yellow with time even with exposure to direct sunlight and UV rays.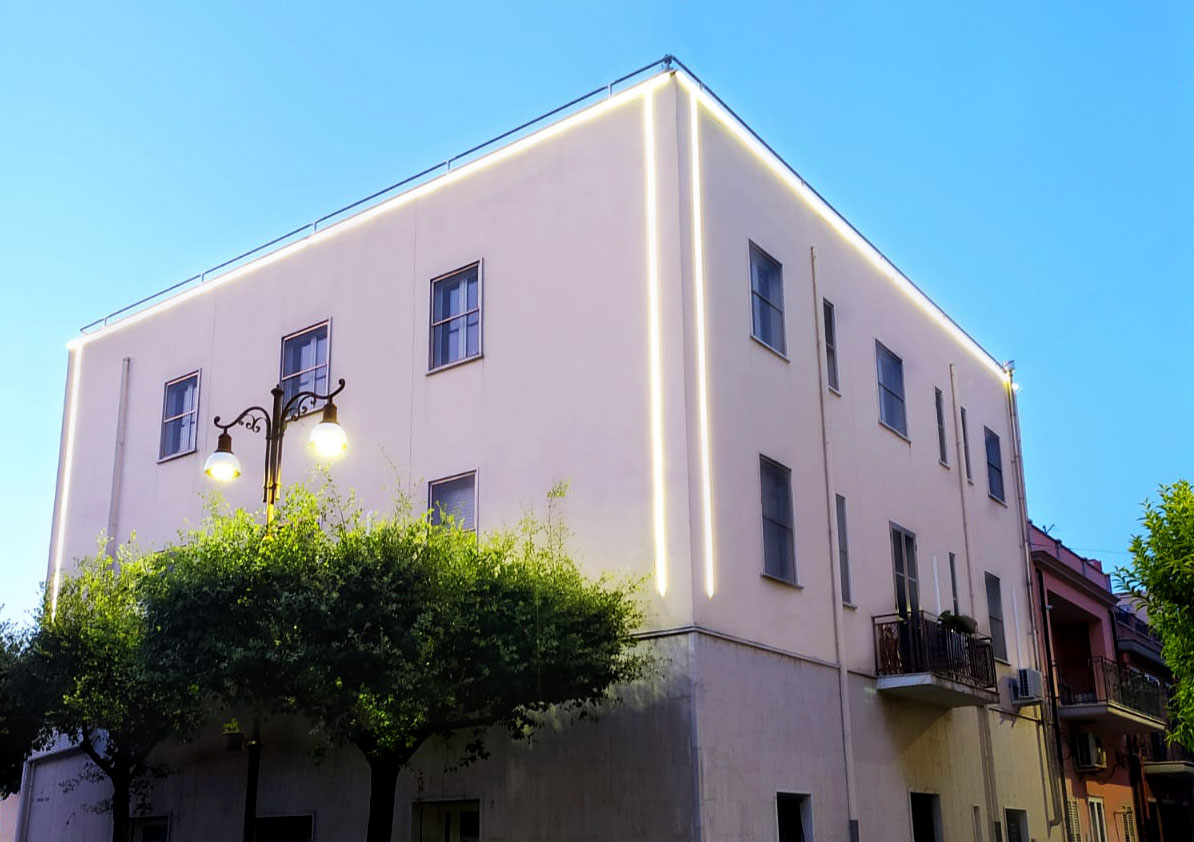 What are the most suitable applications for these strips?
With the Flex Custom led strips it is possible to create very characteristic stenographic effects, thanks to their possibility of being curved. They are particularly suitable for all types of outdoor environments: exteriors of discos and clubs, facades of buildings, amphitheaters, gardens, balconies, reception rooms, bridges, all those situations in which characteristic lighting is required with a reliable outdoor product.
They are also suitable for interior lighting, in all those cases in which you have a particular project to carry out and you want to receive a finished product ready for installation.