Among the products added to the catalog in this 2021 we find two new aluminum profiles for surface installations PR101 and PR115.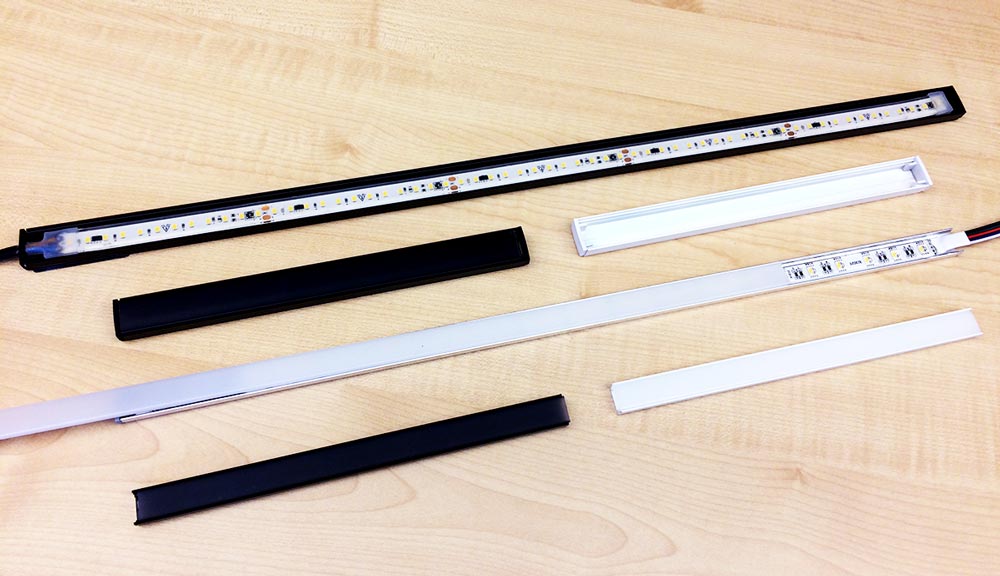 Both of these two new profiles are available in lengths of 2 or 3 meters and in three different colors: silver, white and black.
Below you can see the video presentation of the profiles.
The PR101 is the smaller of the two profiles, it can accommodate strips up to 10mm, has 3 different screens to spread the light beam evenly:
white;
transparent, which allows a greater luminous flux;
black, a very elegant variant, which in combination with the black epoxy powder coated profile, guarantees a discreet and modern design.
The screens are in full light, so you will not see the edge of the profile once installed.
The PR115, on the other hand, can accommodate LED strips with tracks up to 15mm, it was created to contain wider strips such as IP68 LED strips or the 220Volt IP65 strip, which can be perfectly hold even with the caps installed.
It is also possible to install the 48V IP68 30 meter LED strip to obtain light lines up to 30 meters without voltage drops with a single power supply point.
This profile in addition of having three different screens: white, transparent and black, can also be equipped with the walkable cover PR911F. Thanks to the application of this cover the profile can be installed on the floor and can be walked on with a static load up to 150Kg.
Both new aluminum profiles can accommodate all our LED strips and can be ordered in customized solutions.