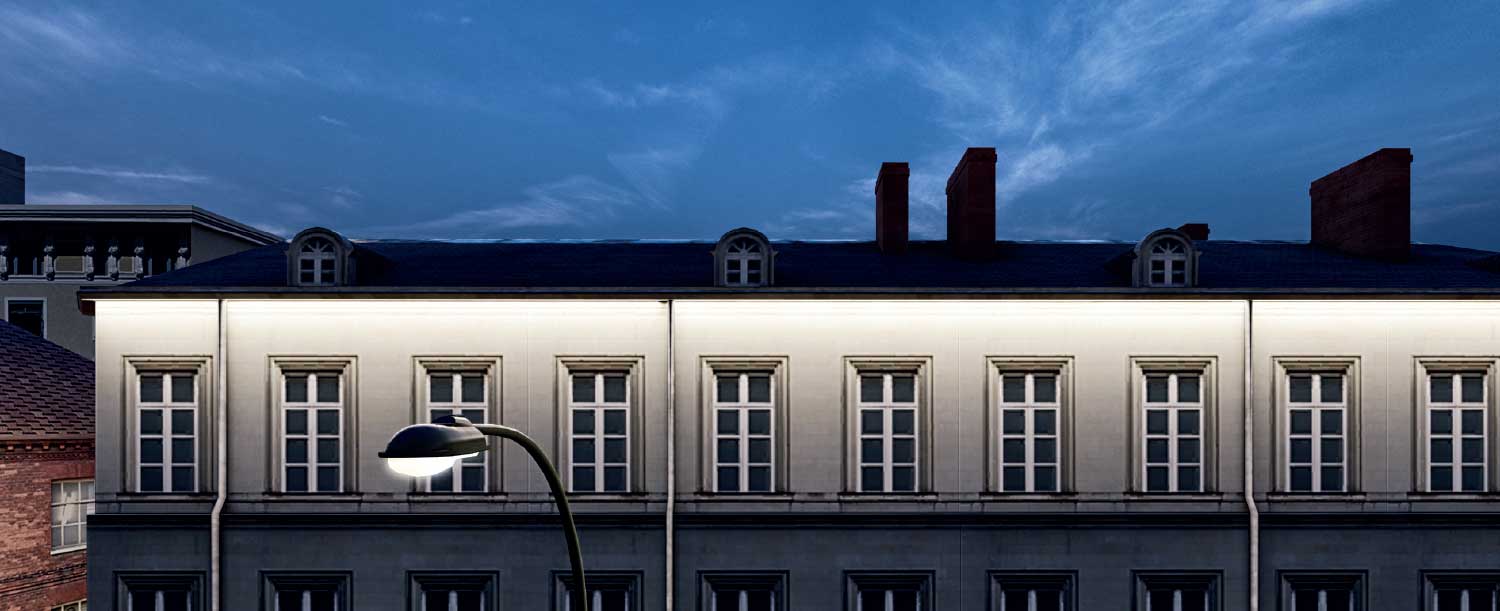 With
the STRIP LED 30 METERS 48 VOLT
IP 68 it is possible to have with a single power point 30 meters of light without voltage drop.
Integrated circuits with 48volt power supply relaunch the current over the entire length of the strip.

The innovative double silicone protection guarantees the product maximum water resistance, even in total immersion.
Flexible led strip for linear lighting with monochrome LED, 30-meter coil
Set-length sectionable every 12.5 cm
Adhesive tape 3M 300LSE on the back, high adhesive power even on dust-coated profiles
Dual cable header allows faster series connection
The integrated circuits on board the strip relaunch the current, allowing you to reach 30 meters with a single power point
Chip with CRI90+ and 3 MacAdam Steps
Available in customized lengths up to a maximum of 30 meters

SL120LBC68/48
IP: 68

W/MT: 8 W

LED/MT: 120

LUMEN/MT: 1410

LENGTH: 30 METERS

COLOR: 3000 K

DC: 48 V
SL120LBN68/48
IP: 68

W/MT: 8 W

LED/MT: 120

LUMEN/MT: 1450

LENGTH: 30 METERS

COLOR: 4000 K

DC: 48 V
SL120LBI68/48
IP: 68

W/MT: 8 W

LED/MT: 120

LUMEN/MT: 1490

LENGTH: 30 METERS

COLOR: 6000 K

DC: 48 V
| | | | | | | | |
| --- | --- | --- | --- | --- | --- | --- | --- |
| Code | IP | W/MT | Color | LED/MT | LUMEN/MT | Length | Dc |
| SL120LBC68/48 | 68 | 8 W | 3000 | 120 | 1410 | 30 METERS | 48 V |
| SL120LBN68/48 | 68 | 8 W | 4000 | 120 | 1450 | 30 METERS | 48 V |
| SL120LBI68/48 | 68 | 8 W | 6000 | 120 | 1490 | 30 METERS | 48 V |