An important novelty of the LEDCO 2021 Catalog is the 220 Volt led strip with active protection against short circuits, a product with extraordinary technical characteristics and safe for professionals.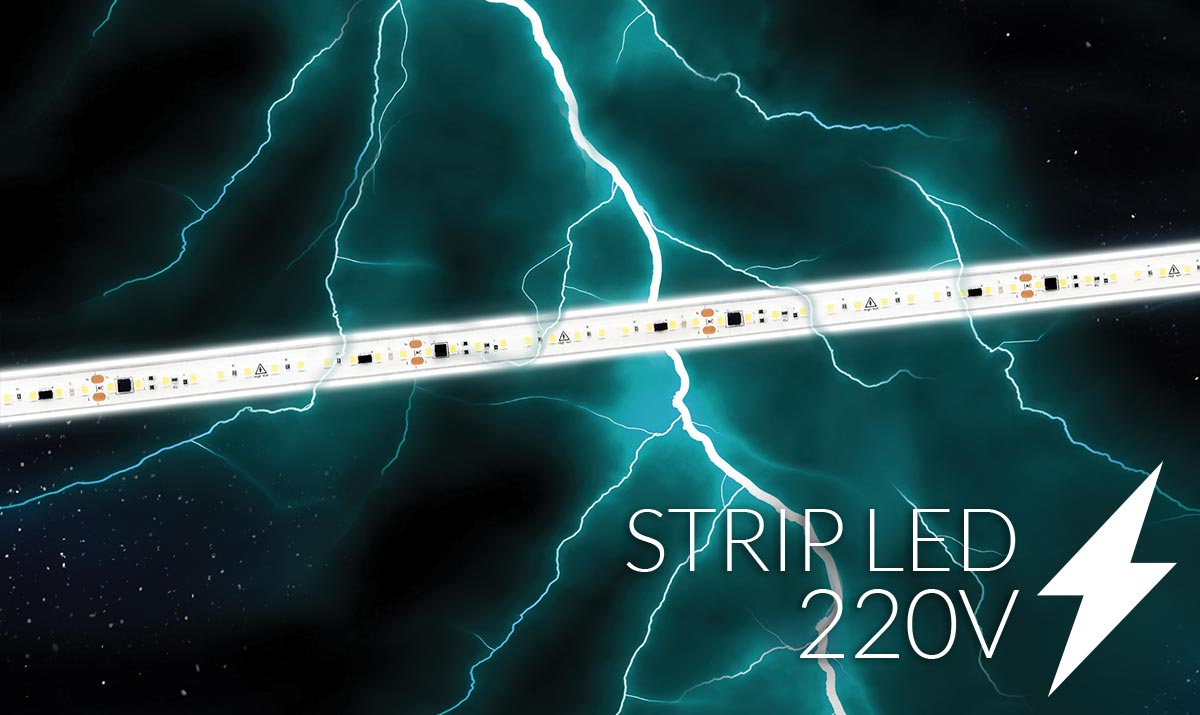 Thanks to the 220 Volt LED strip, short circuits due to failures in the electrical system or errors in the installation of the strip will no longer be a problem, the 220 Volt LED strip will remain fully functional and will not damage the LED chips.
How does the 220 Volt led strip work?
In the video below we see a clear explanation of the operation of the LED strip with protection against short circuit
In the test within the video we see how the strip will not be damaged when the short circuit arrives and remains fully functional. This happens thanks to the sensors present along the strip track, which detecting an increase in voltage above 220 Volts, interrupt the power supply on the strip, safeguarding the product.
What are the characteristics of this led strip?
One of the fundamental characteristics of the 220 Volt led strip is the possibility of connecting it directly to the alternating current and not using any power supply that modulates the voltage.
This feature becomes extremely convenient in all situations where we do not have the space to insert a power supply.
It is coated with thermo-dissipating silicone elastomer which gives it IP65 and guarantees safety for workers.
The 220 Volt led strip is a very bright strip, starting from a minimum of 2700 lumens / m and thanks to its 120 let/m it also has excellent lighting continuity, eliminating the "dotted" effect.
It will be possible to create lines of light up to 50 meters with a single power point, without voltage drops. This feature is extremely useful for those who do not have the possibility to insert a power supply every 10 meters as it would happen with normal 24 Volt LED strips. It is available in spools of 5, 10, 20 and 50 meters.
This new strip is equipped with chips with CRI90 + and 3 Step MacAdam.