Energy consumption is one of the many problems that is being solved globally.
In recent decades, non-renewable resources, such as coal, oil and natural gas, have reached historic lows. Within the home, the world's energy consumption can be reduced through small precautions.
In many homes, the use of old generation light sources leads to extreme electricity bills. The use of latest generation LED luminaires will save you from a expensive bill.
Very often, when it comes to consumption, the problem is mainly attributed to the high use of household appliances, underestimating the lights in the house and their use.
The first suggestion is to use low energy consumption LED strips which, compared to traditional LED strips, consume about 40% less. They can last about twice as long and thanks to their small size they improve the aesthetics of the environment.
Here are our Energy Saving LED Strips:
The SL200 ES combines the advantages of a continuous line of 240 LEDs per meter with low consumption.
The SL120 ES guarantees a continuous light without a dotted effect, thanks to its 120 LEDs per meter, with significant energy savings, in fact it is comparable, in terms of light output, to a 72W LED strip which consumes only 40W (below comparison table) .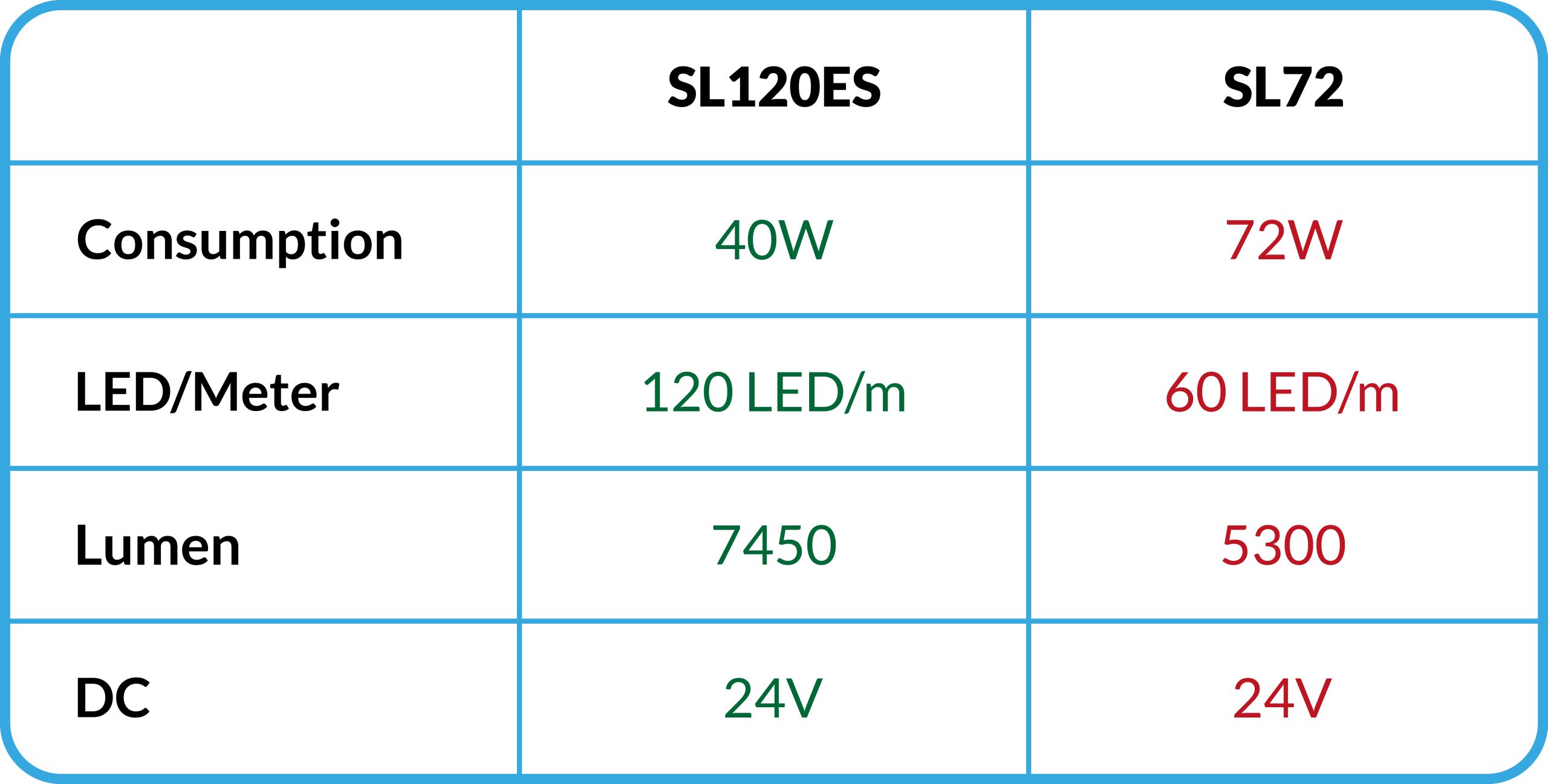 Correct positioning of the lights is essential to avoid waste.
The LED strips are recommended in the most popular areas such as the kitchen, living room and in the services, because they illuminate in precise angles.
The installation of controllers and dimmers is very important:
There are several devices for controlling the lights, which are very simple to use and apply, such as Dimmers, devices that allow you to change and adjust the intensity of the light in each individual room, saving energy whenever possible.