Those who love furniture and all its nuances know this well: there is nothing better than giving the right light to the context to enhance its beauty and potential to the maximum.
Thinking about it is really true, since a house could be perfectly furnished, but if it is not properly lit, the magic of the same would be lost in an instant.
The same goes for the garden, an oasis of peace which, however, with the twilight, would become nothing short of anonymous and much less appreciated.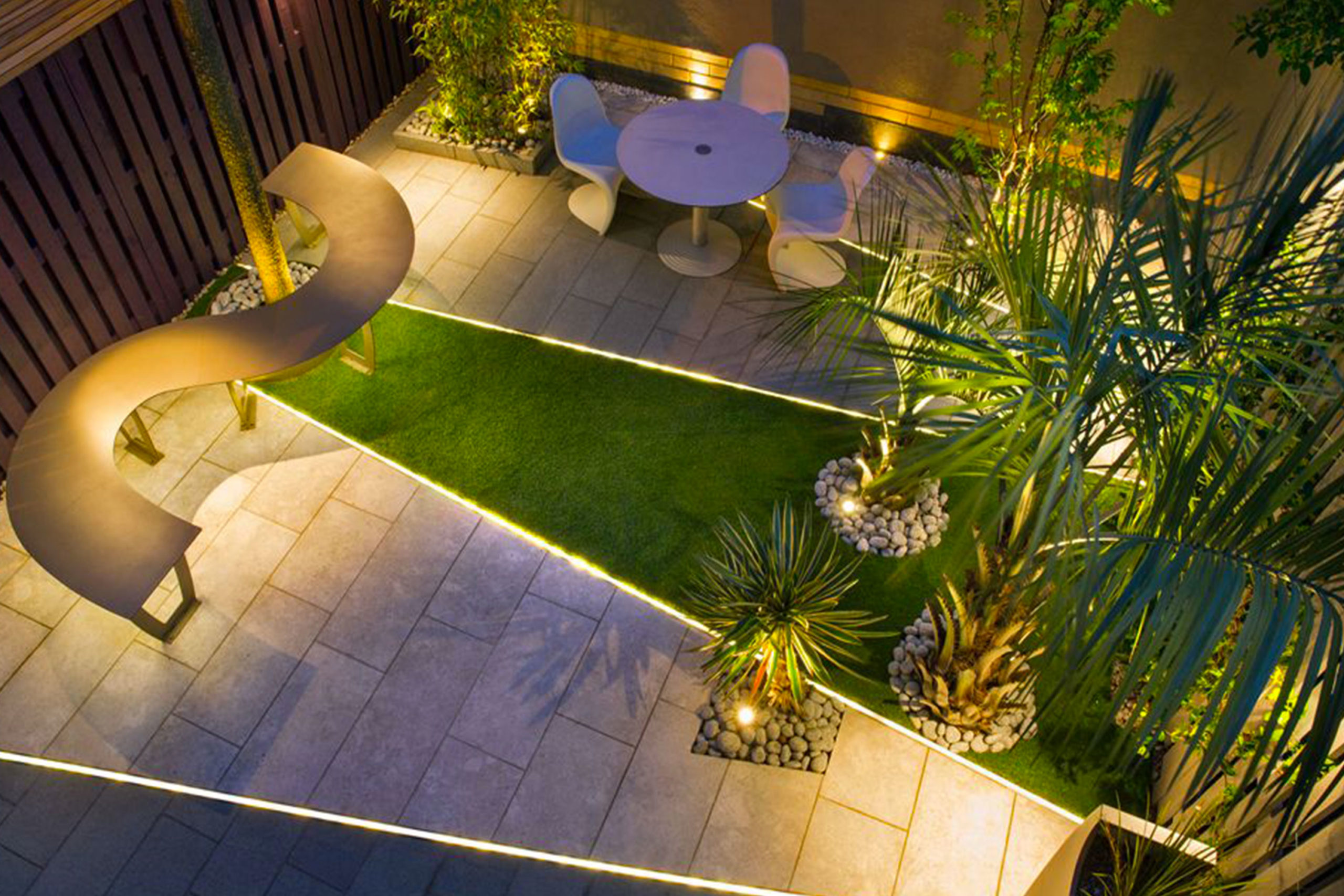 HOW TO ILLUMINATE THE GARDEN
The garden has its importance, especially if it is cared for with particular attention.
For outdoor environments, the most indicative products is STRIP LED FLEX, resistant and thermo-high performance devices, made with dissipating silicone therefore very flexible and adaptable on multiple surfaces.
Being IP65 devices, they perfectly resist atmospheric conditions and therefore do not suffer from proximity to the sea.
The strength of these STRIP LED FLEX  is customization, as they can be tailored to any need and can mount different types of strips.
Below the variants of the STRIP LED Flex:
Outdoor LED strips are versatile and functional lighting solutions and allow you to create suggestive atmospheres. We at LEDCO offer different types of IP68 LED strips for outdoor:
Monochromatic LED strip
RGB LED strip
48V LED strip
All these IP68 LED strips have a heat dissipating silicone filling and high adhesive power tape.
Do you want to know how to light up a swimming pool?
Do you want to know how to light up an umbrella?