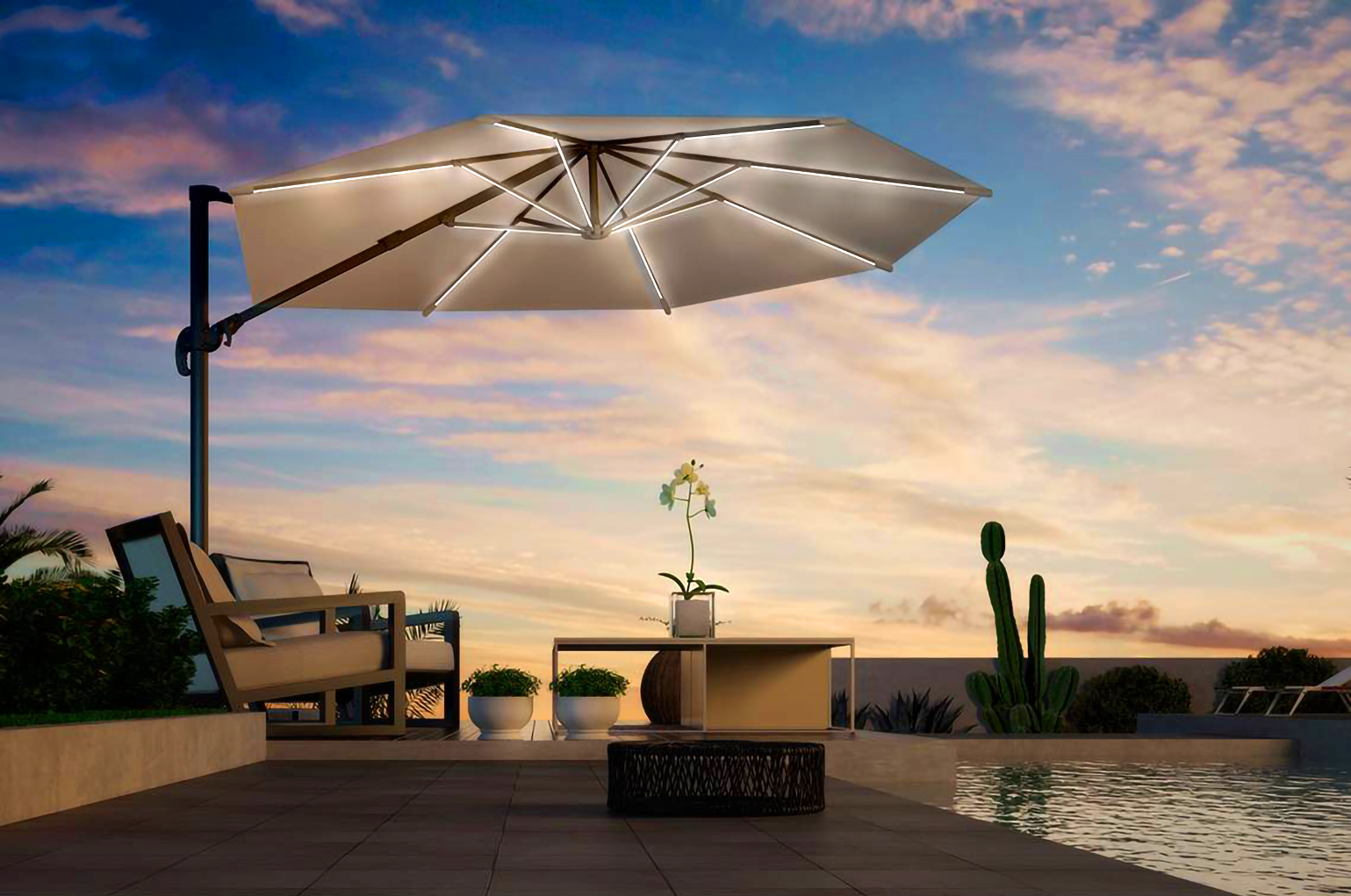 When buying a garden umbrella, you do it with the intention of enjoying moments outdoors during the summer.
This is why when you buy a parasol it is also important to think about the right lighting.
An adequate lighting system is very important for bars and restaurants that need to properly illuminate their outdoor spaces to better accommodate customers.
To illuminate the outdoor spaces we can combine, with one of the outdoor umbrellas, several LED bars, composed of aluminum profiles with monochromatic, dynamic white or RGB LED strips.
The LED strips can also be controlled remotely thanks to the CT580/BLE control unit, which allows the management of lighting with multiple controls such as the push button, remote control, smartphone (Android and iOS) and voice assistants (Google Home and Alexa).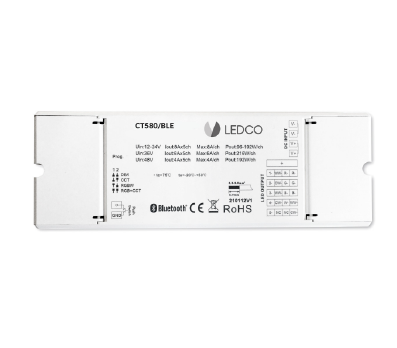 With this control unit, based on the chosen LED strip, we can decide both the light intensity, to create a more or less soft light, and the color temperature of the light but also the color we like best.
Ledco
We are a manufacturer of LED lighting fixtures capable of providing technical solutions in compliance with the highest quality standards, while maintaining a high level of competitiveness on the market given by continuous investment in research and development.
ITALY - Via Nicola Ruffo, 27 - 70124 Bari (BA)
0805046806
© LEDCO || All right reserved 2 AV snc | P.IVA: 05299950724