Rai exhibits the best of its technical means to make the evenings unforgettable of EUROVISION 2022.
LEDCO will accompany the whole event with spectacular lighting effects thanks to the RGB LED Strips Data, to the CT600 control units and to the monochromatic LED Strips, created for the market lighting and entertainment.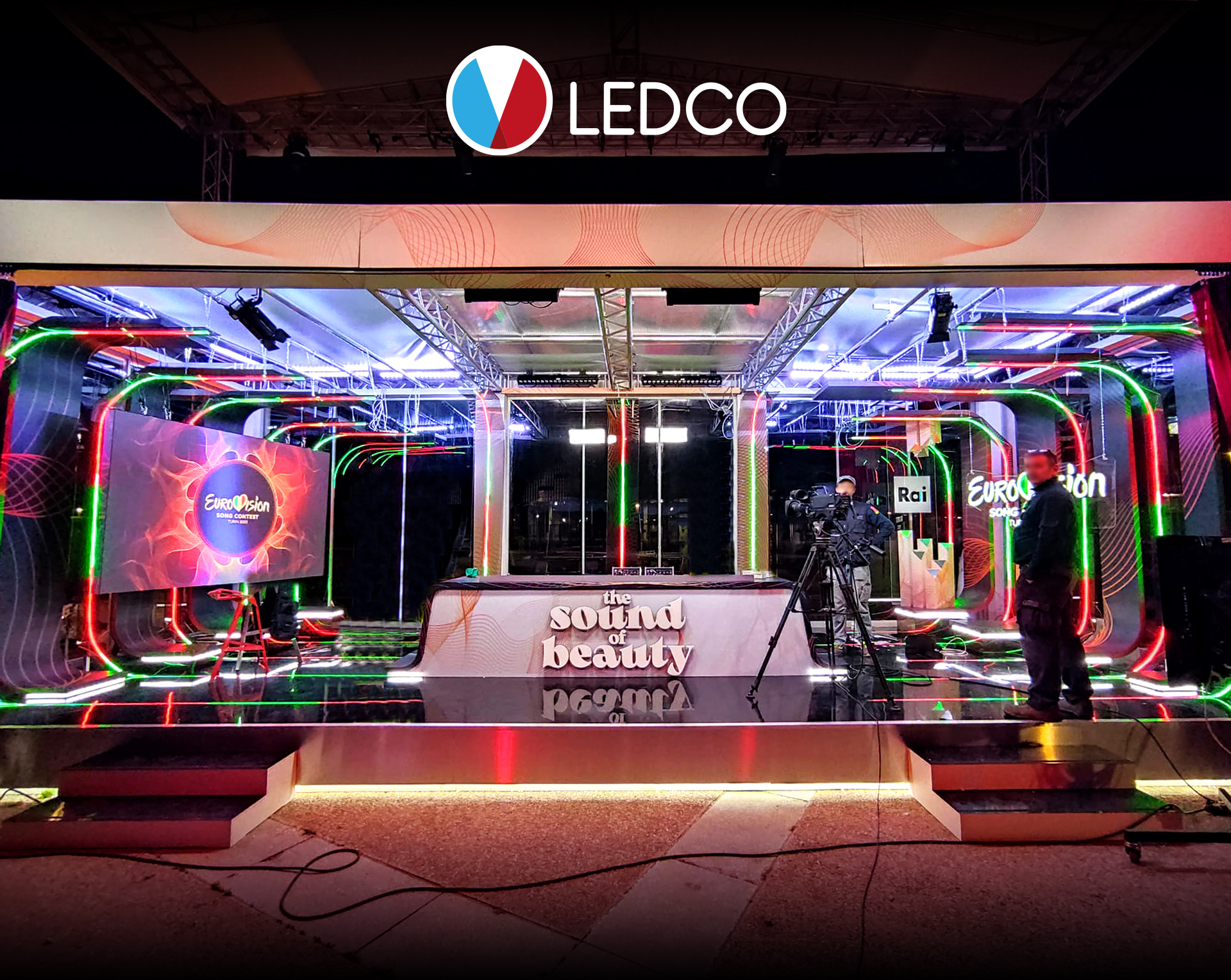 DIGITAL RGB LED STRIP
Our RGB DATA LED STRIP (SL72RGBD65) will guarantee scenography effects to the stage lights of the EUROVISION SONG CONTEST.
With this product it is possible to have the maximum customization, both in the movements and in the colors, thanks to the microprocessors on the strip, controlled by the CT600 control unit.
The RGB DATA STRIP can be sectioned at predetermined length and the double header of the cables allows a faster and more functional connection.

The Monochromatic LED strip (SL200LBI20) was installed on the ceiling and perimeter of the floor to create homogeneous lighting suitable for shooting.
The LEDs of this strip have a color rendering higher than 90 (CRI90+), which means that theirs lighting reflects the natural colors of environments, things and people without distorting them.
This product has a high density of LEDs, 240 chips per meter, and allows for homogeneous lighting on all surfaces.