ADJUSTABLE MAGNETIC DARK LIGHT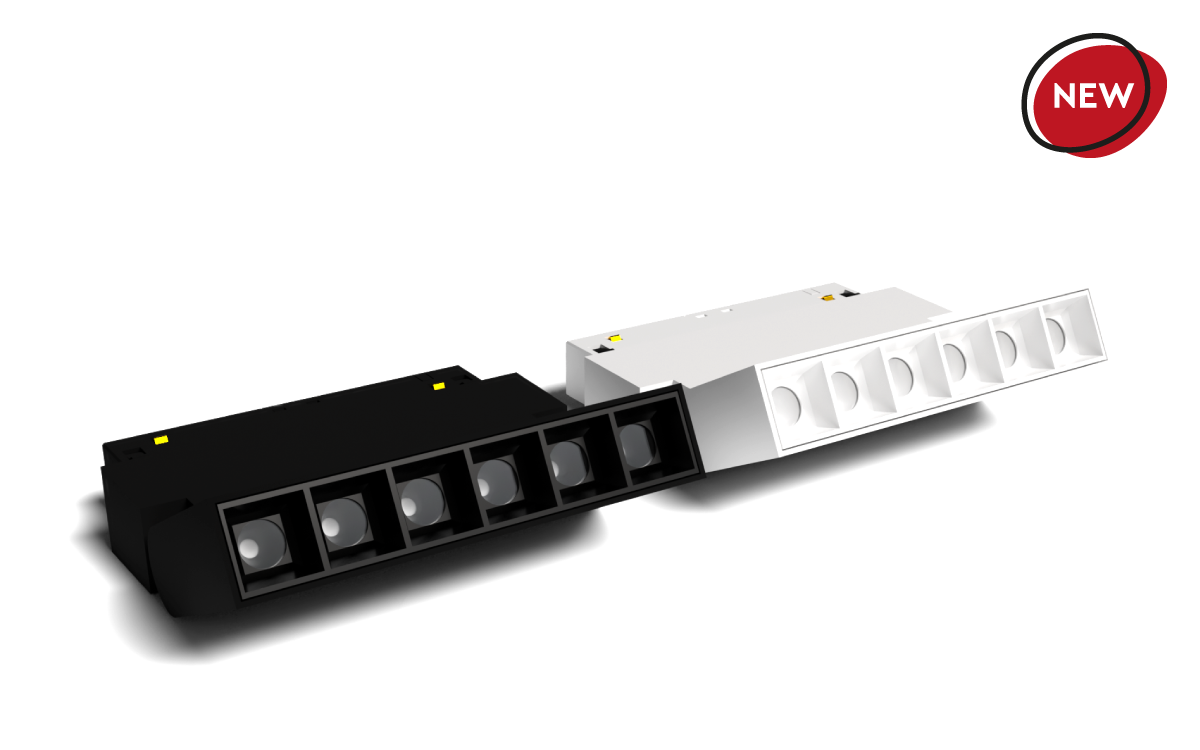 The ADJUSTABLE DARK LIGHT is a low-voltage magnetic lighting accessory that can be easily installed.
Dark light is the honeycomb LED bar, it is an innovative combination of the clean and linear design of a LED bar and the lighting precision of a spot, thanks to its 24° light cone which allows you to illuminate specific areas of interest.
Its strong point is the possibility of orienting it at 180°.
Thanks to the use of lenses with a 24-degree beam angle, we can direct the light to specific areas, without dispersing the light beam throughout the room.
The ADJUSTABLE MAGNETIC DARK LIGHT is available in two types of 6W and 12W and two black and white colors.
The clean lines and its luminous efficiency allow a high versatility in the application of the product, it is possible to use it in retail environments with a sophisticated interior design where we want to illuminate specific product display areas, or in offices or private homes to illuminate a specific element such as a desk, a table or a specific area within an open space.