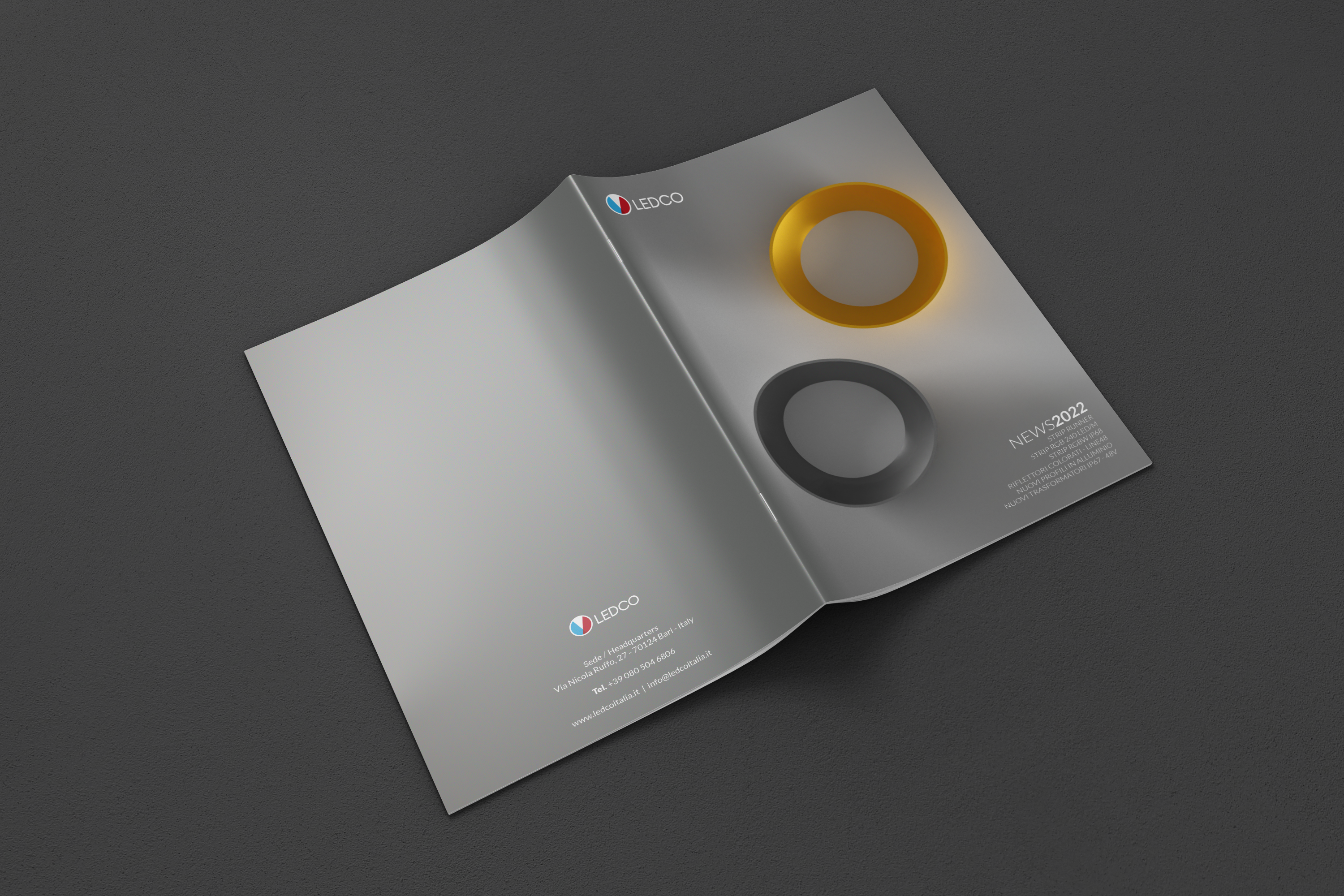 LEDCO presents six novelties that further expand its product range:
• STRIP RGB 240 LEDS PER THE METER
• STRIP RUNNER
• STRIP RGB.W IP68 AND IP20
• COLORED REFLECTORS FOR SPOT LINE48
• NEW RECESSED PROFILES
• NEW 48V IP67 POWER SUPPLIES
STRIP RGB 240 LED PER THE METER: GOODBYE DOTTED EFFECT!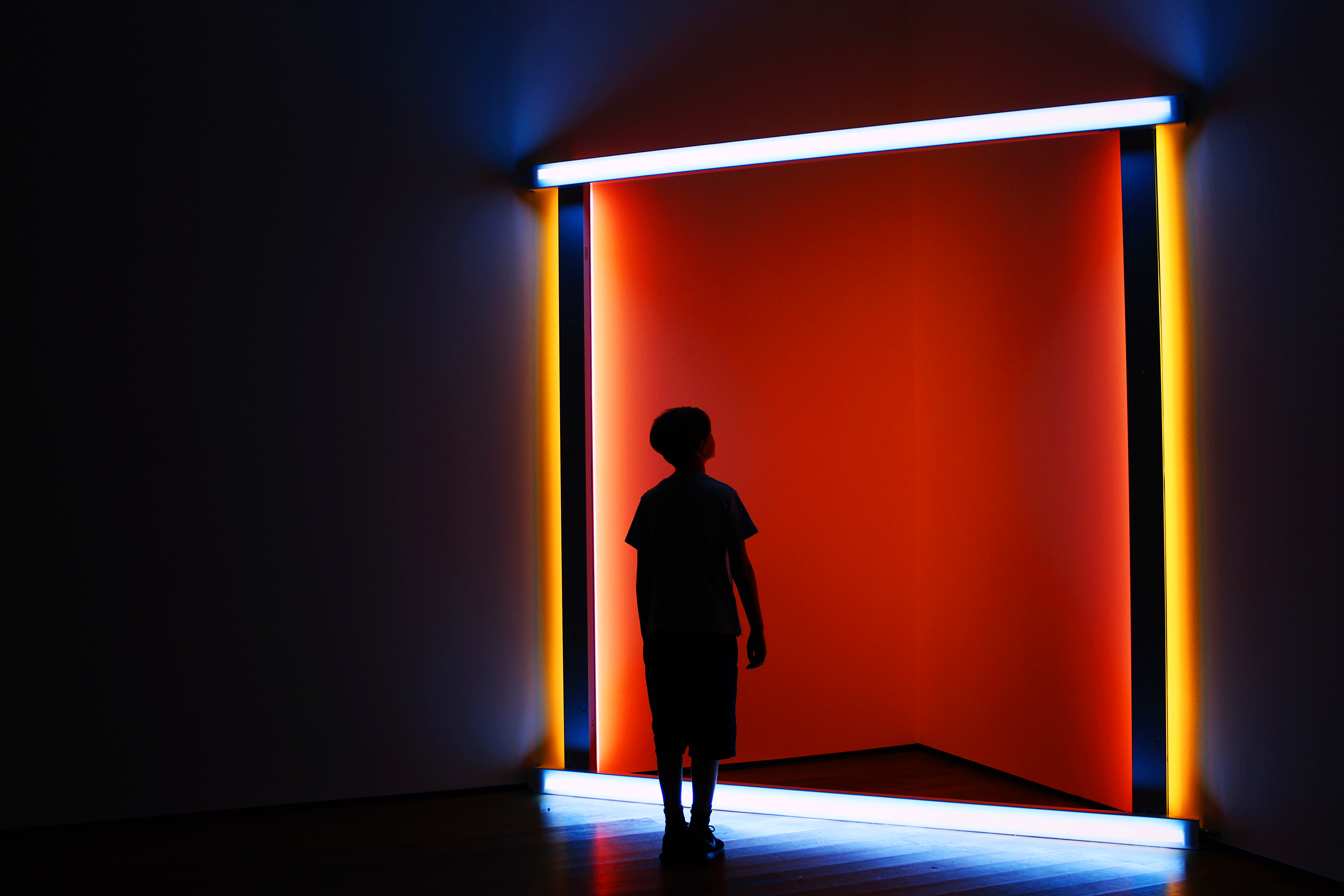 The flag product of the novelties of 2022 is the new 240 LED per meter RGB strip.
We are talking about a flexible strip with multi-chromatic RGB LEDs, a 5-meter reel and can be sectioned at predetermined distances every 2.5cm.
The high density of the LEDs (240 LEDs per meter) allows homogeneous lighting on all surfaces.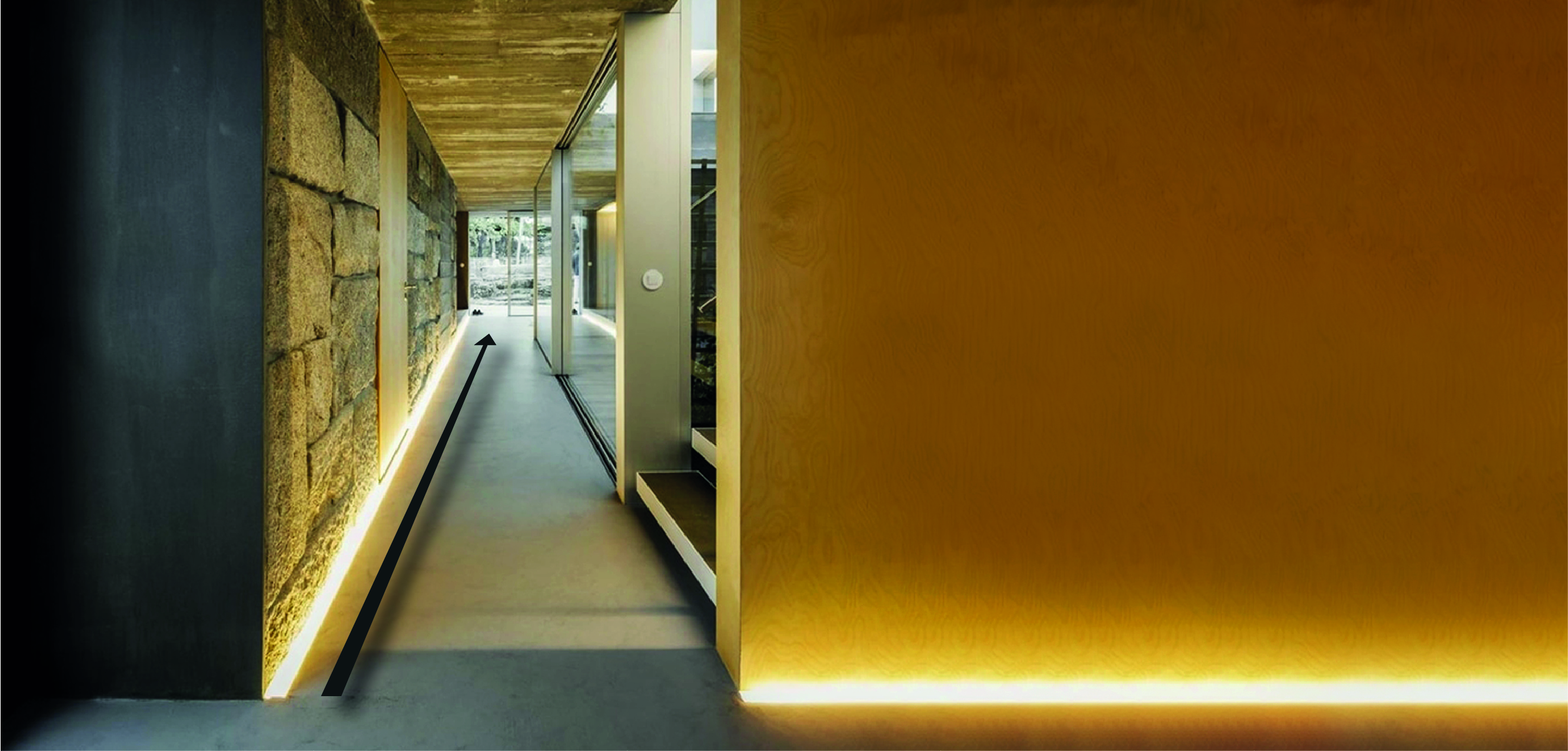 The new monochromatic STRIP RUNNER uses BUS technology to be able to individually control the sectors that compose it, creating unique light effects.
This product is controllable via a radio frequency wall controller, and this allows us to position it easily without making traces on the wall itself.
STRIP LED RGB WHITE IP20 AND IP68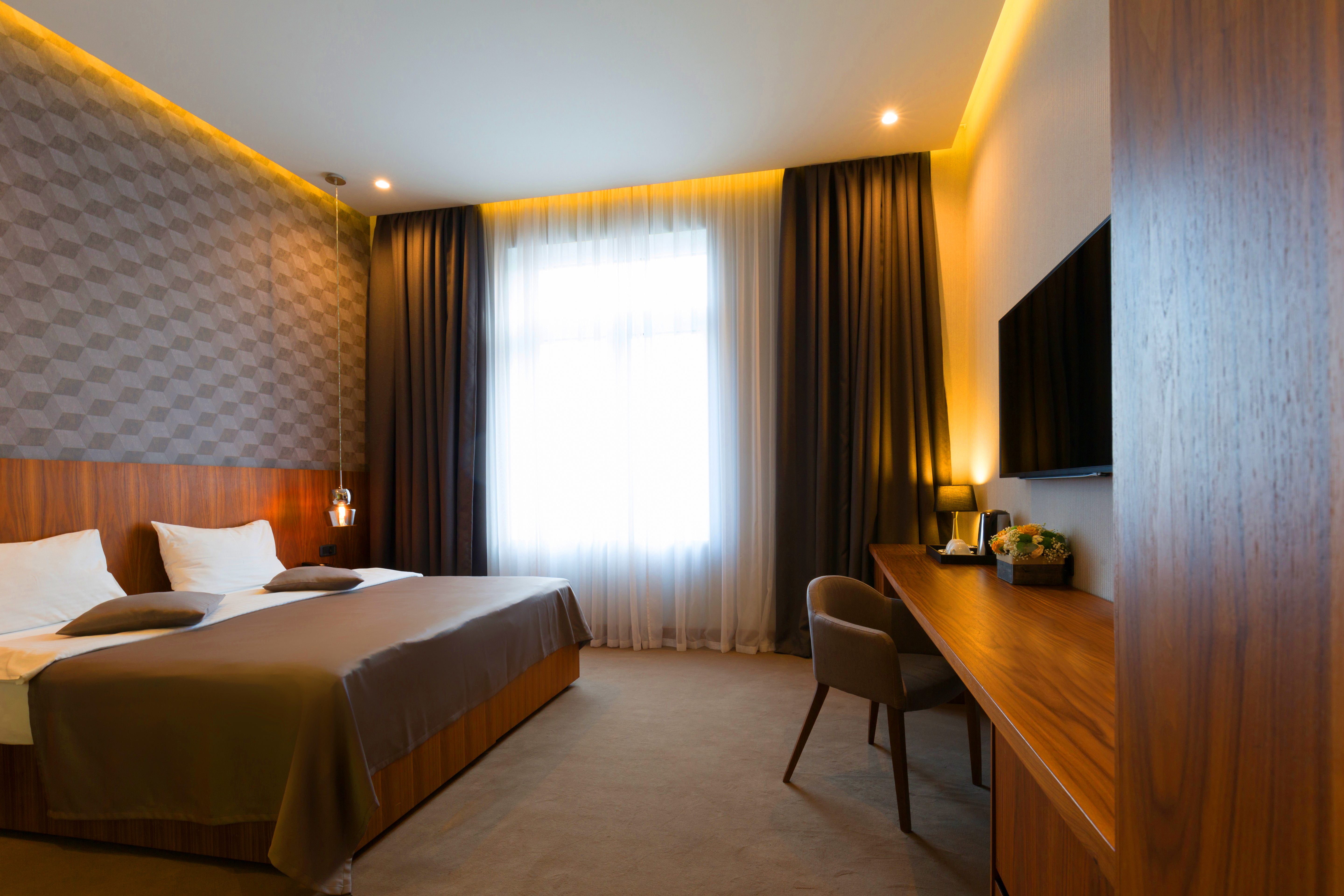 Strips that use RGB White technology to get the best out of an RGB strip without giving up a warm light. This is possible thanks to the fourth LED chip that emits a 3000K or 4000K light.
The IP68 version features a waterproof outer casing, a heat-dissipating silicone filling and 3M VHB adhesive tape with high adhesive power even in humid environments.
This product is suitable for installation with and without profile, in outdoor environments or in immersion even in chlorinated and salt water.
COLORED REFLECTORS FOR LINE48 MAGNETIC SPOTS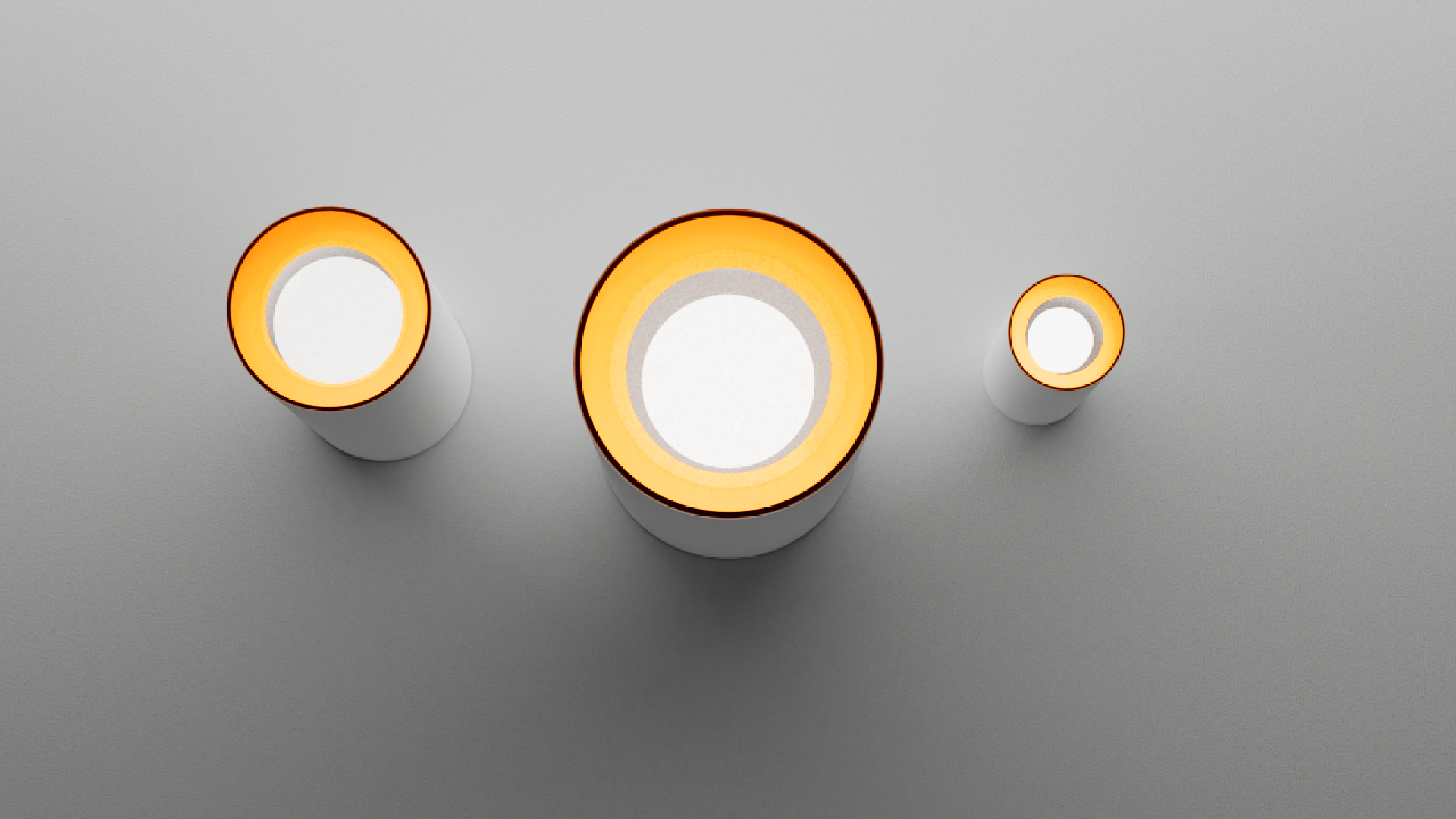 New accessories for LINE48 spots.
Let's talk about the reflectors in two new colors: gold and silver.
Available for all variants of 5W, 10W, 20W and 30W spots.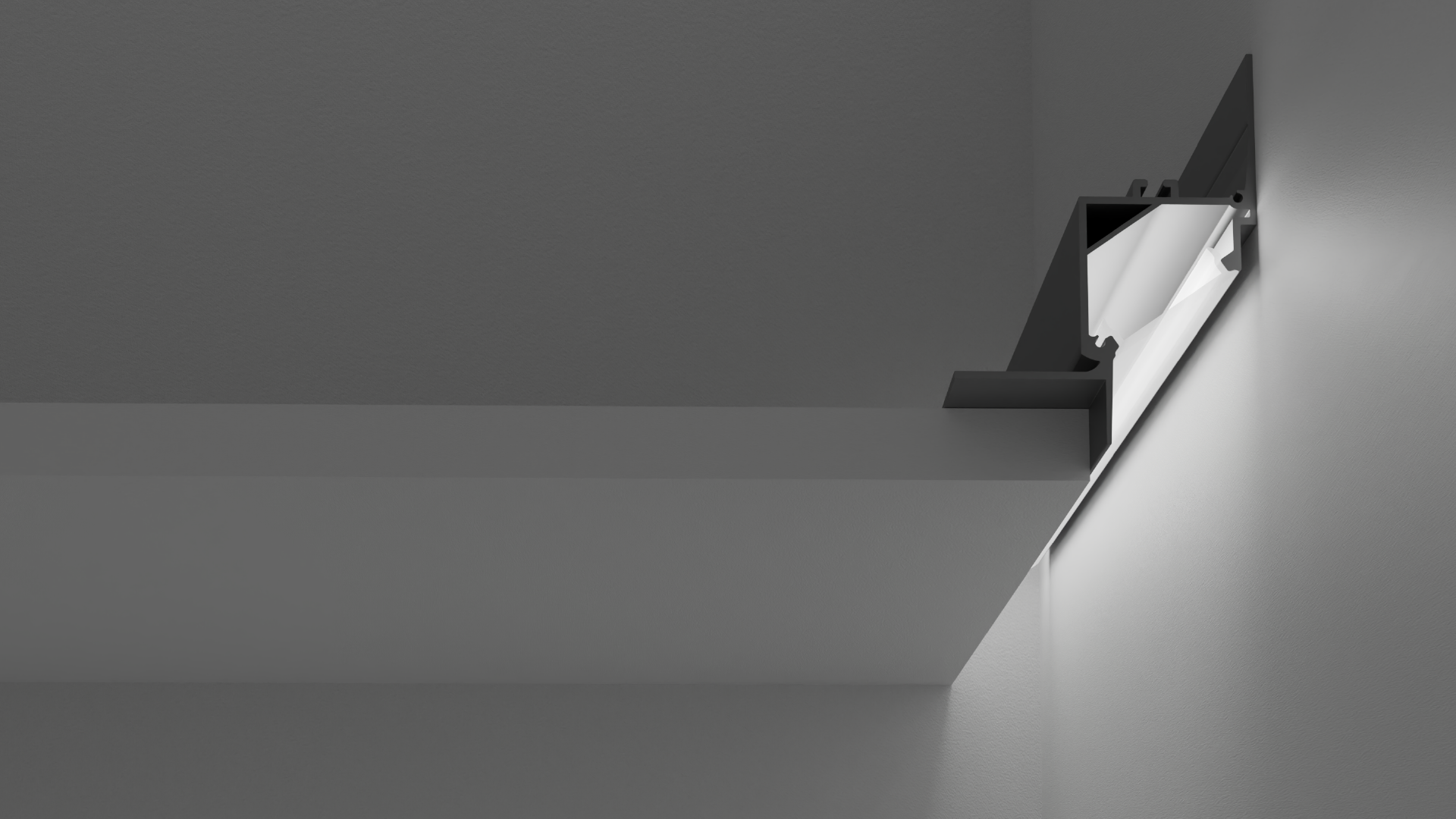 The range of trimless recessed aluminum profiles expands with the arrival of the new PR260 and PR223.
The other novelty is the curved cover for the PR331 angular profile.
NEW 48V IP67 POWER SUPPLIES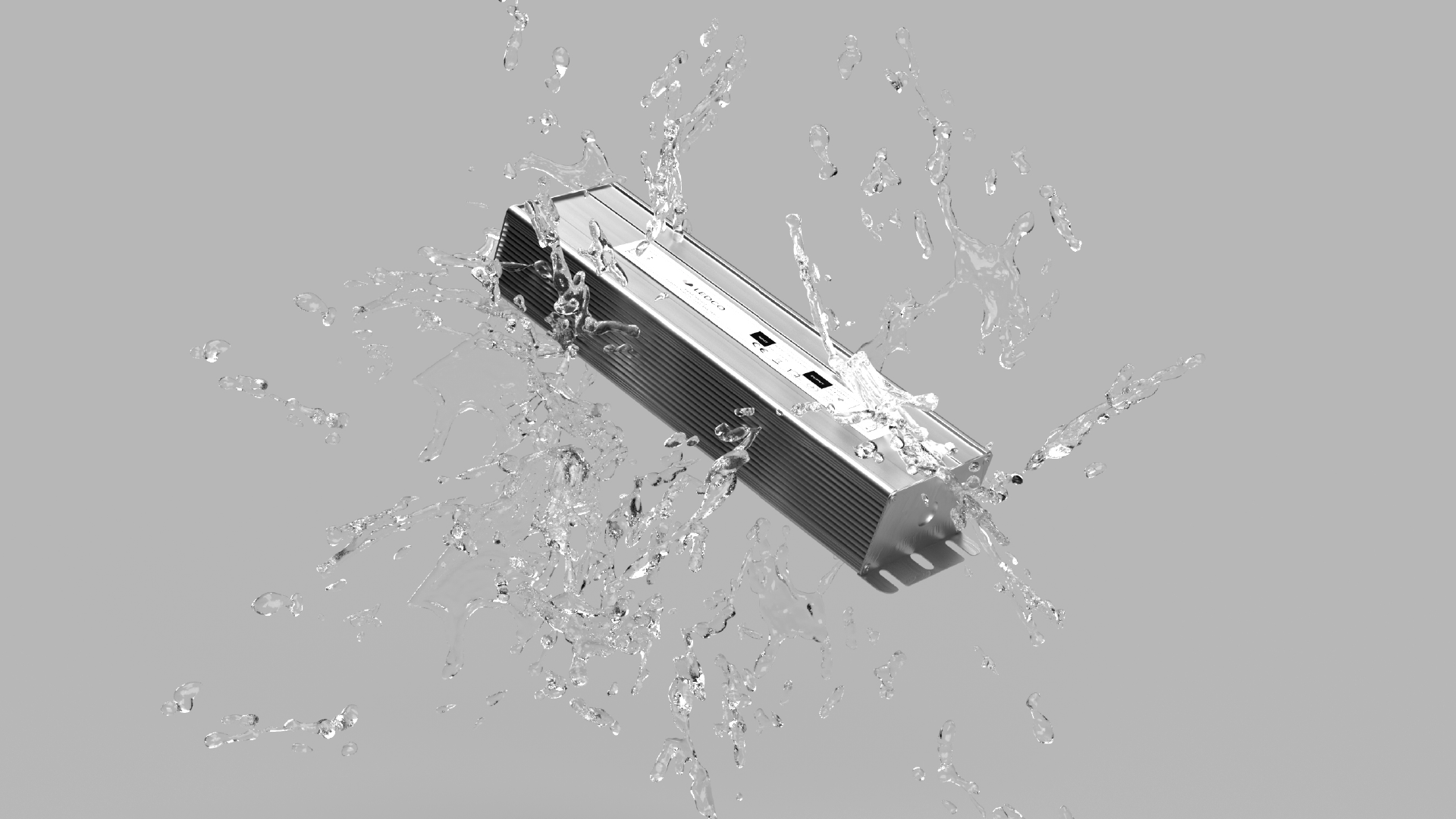 Last but not least, the new 48V IP67 100W, 200W and 300W power supplies, resistant to liquids and temporary immersions thanks to the internal potting obtained with the best heat dissipating resins.