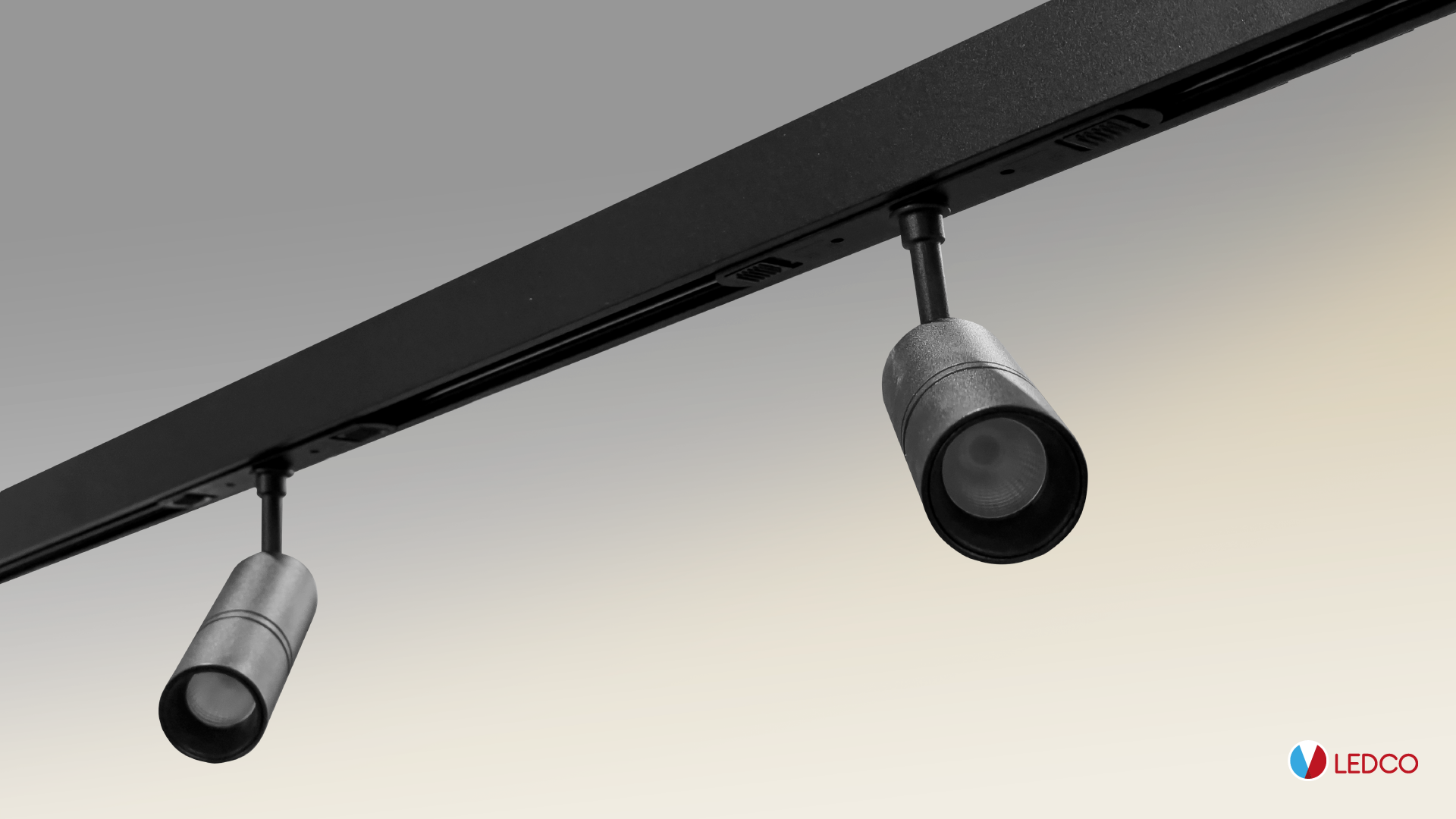 Lighting is a fundamental part of the furniture. With correct lighting it is possible to carry out various activities in the best possible way, avoiding unnecessary energy waste.
Today we will talk about the Compact 48V Magnetic Track, a low voltage magnetic track, easy to install. Unlike the 48V high track, this product has small dimensions (in fact it has a height of only 27mm).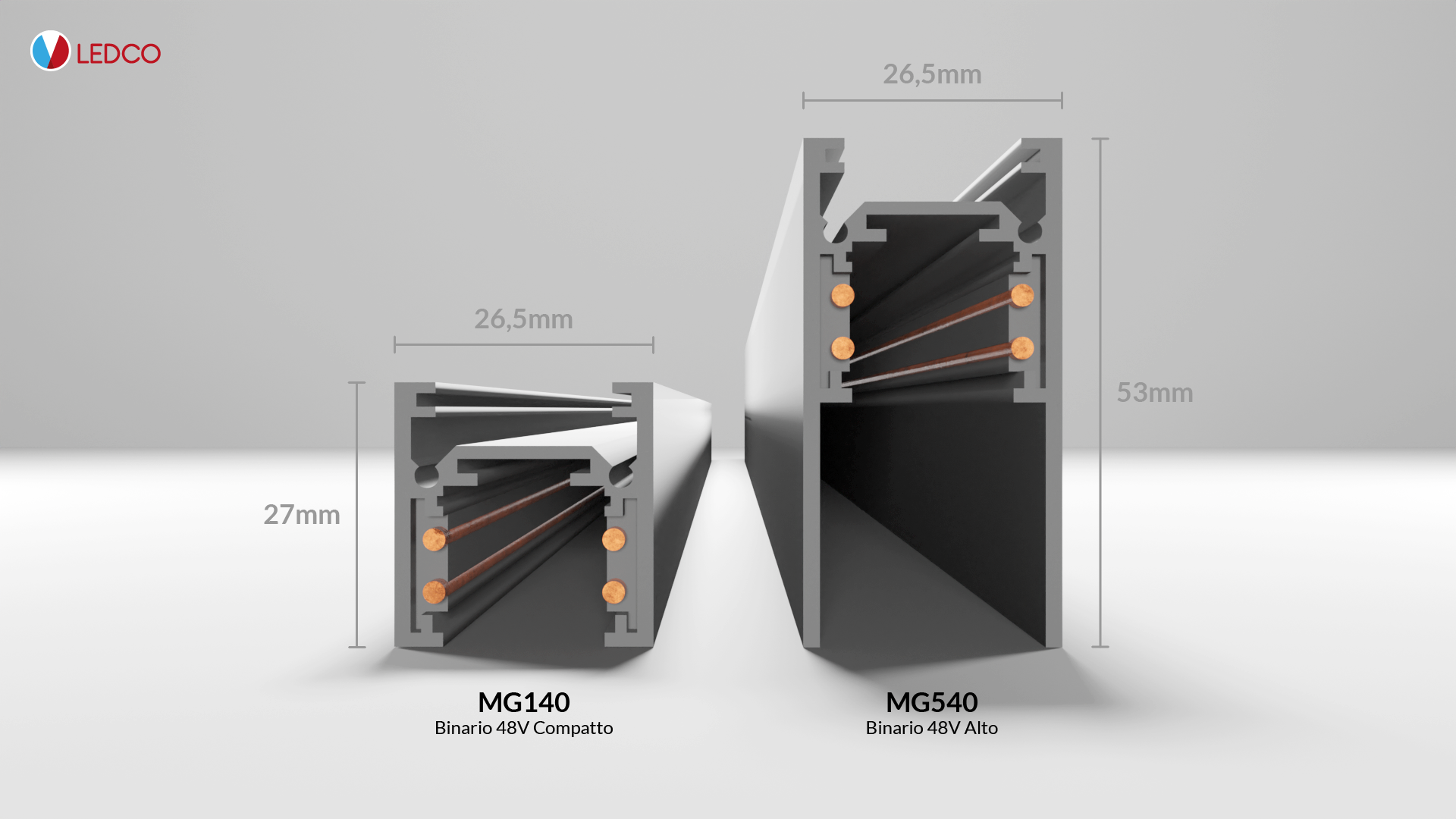 Thanks to its clean and elegant design it is perfect for environments that require different points of light, we think of shops with large spaces and the need to illuminate the product display areas, or to offices where it is necessary to illuminate different workstations.
It is equally suitable for smaller spaces such as the interiors of an apartment. Let's think of the kitchen, one of the rooms that needs more accurate lighting for an optimal view of the worktops, or the living room, where with spotlights installed on tracks we can create different light areas, on the sofa, on the dining table, or for a reading corner or for the corner where you play an instrument.
It is certainly perfect for those situations where flexibility of application is required, thanks to the magnetic strip inserted inside the track that allows you to have maximum freedom in positioning the lighting fixtures, thus adapting to the changes that some environments require.
Another important advantage that should not be underestimated is the possibility of having areas illuminated differently even in the case of a single electrical connection, thanks to the different lighting elements applied on a single track.
Various lighting devices can be connected to the compact 48V magnetic track:
– Magnetic suspension spot 10 W
This track is electrified with 4 copper conductors and is available in 4 variants:
– 2 meters black;
– 2 meters white;
– 1 meter black;
– 1 meter white.