In creating a project, we may need to create a corner of light, let's see how to create it without having to cut and weld the strip.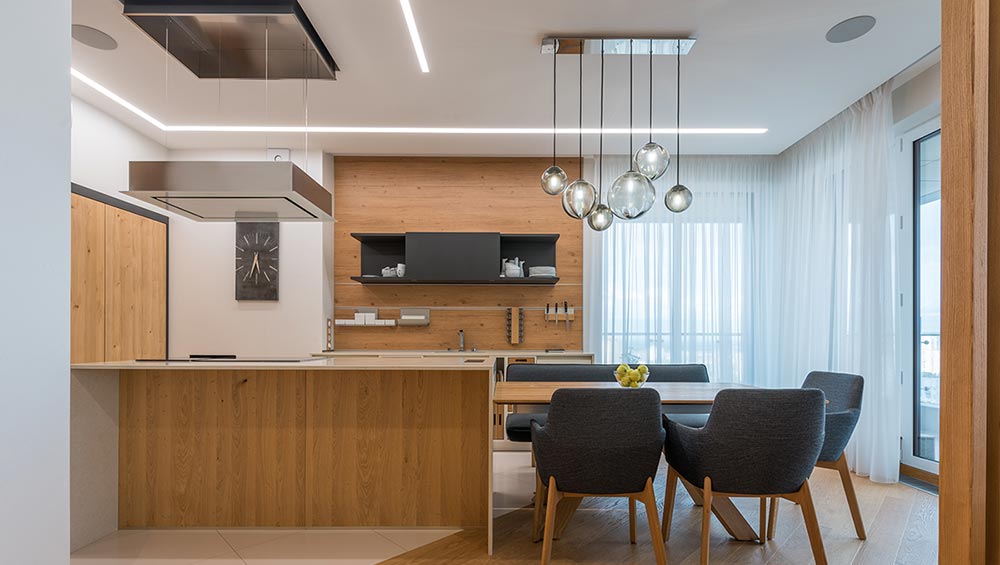 The suitable product for these creations is the Wavy LED strip, thanks to its particular shape the Wavy LED strip allows us to create angles of light on a flat surface by simply bending the strip following the grooves of its shape.
Particular angles or curves can be created with a great saving of time thanks to the advantage of practicality and the final aesthetic result.
The Wavy LED strip is coated with nano particles which give it IP65 protection, the use of the nano particle coating (conformal coating) does not alter the appearance of the LED strip ensuring complete protection against water, humid environments and better thermal dissipation.
We see in the following video an overview of the WAVY LED strip
If we decide to cut the Wavy strip to weld it to other cables or strips, at the point where the welding was carried out it is necessary to restore the protection of nano particles using a spray type H2OFF, to avoid creating short circuits or damage to the product later in contact with water or in very humid environments.
What are the technical characteristics of the Wavy LED strip?
The Wavy strip is available in 5-meter spools, in warm 3000K, natural 4000K and cold 6000K shades.
It is IP65 protected thanks to the nano particle coating.
The chip used is the 4th generation 2835, it is 3 Step MacAdam certified, it guarantees performance 30% higher than traditional 5050 chips, lowering consumption by 40%.