Simple to use, easy to install.
The Ledco Touch Led Bar is one of the most functional products since it has an integrated touch sensor capable, with ease, of turning on the Led bar and adjusting the light intensity.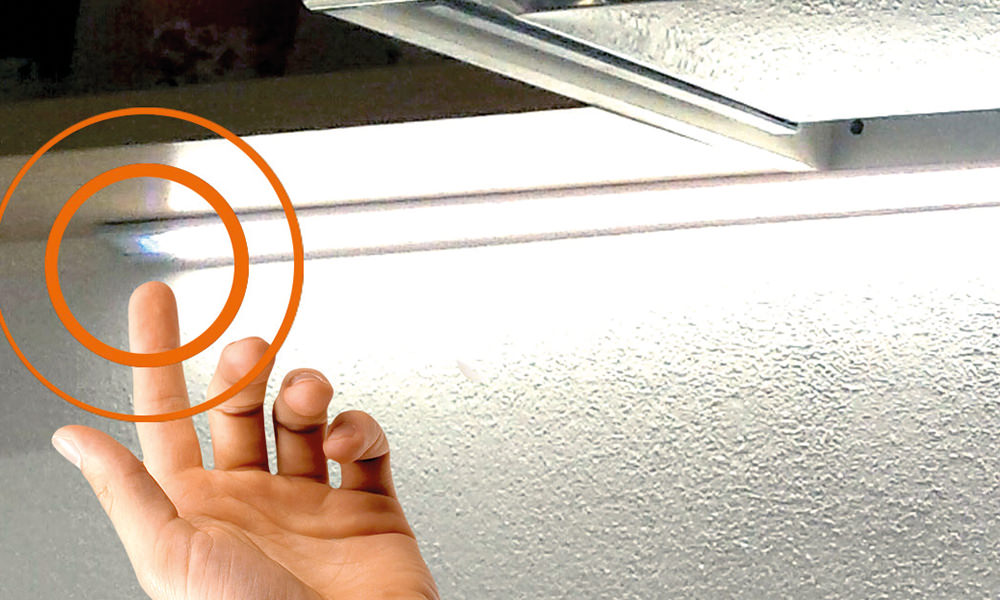 In fact, the Led Touch Ledco bar with On / Off Systemthroughth of the touch sensitive sensor, allows you to quickly turn the Led bar on and off.
There is no possibility of the error as, by touching the sensor near the blue LED on the bar, it is easy to access the bar.
Not only that, as you can see in the following video, the same sensor pressed for a few seconds is able to generate the maximum or minimum light intensity, adjusting the brightness of the bar is a " MUST" appreciated a lot since it allows you to manage the light element.
Another important element of the Ledco Touch Led Bar is the anodized aluminum composition available in three versions:
NT – without switch touch;
Dimmable – touch sensitive sensor to adjust the brightness of the bar;
Infrared sensor – the built-in timer turns it off after 30 seconds if no movement is detected.
The three versions allow you to have a chameleonic product, adaptable to any environment and every need, according to your requires.
In the video we wanted to show how it is possible, with ease, to take advantage of the Led Touch Bar with the touch sensor for