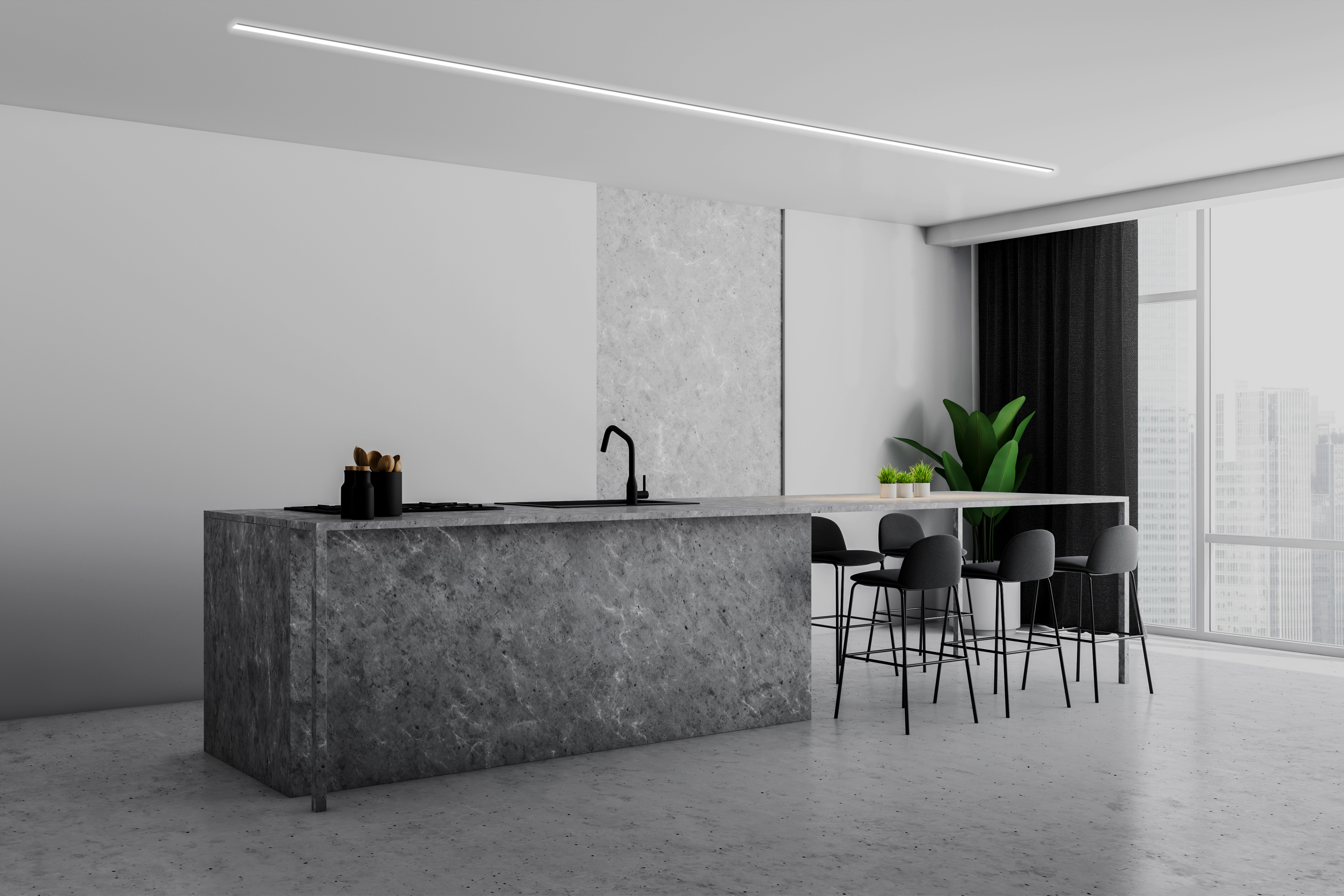 The PR223 recessed profile is one of the novelties of the NEWS 2022.
It is a recessed profile with significant improvements in size that also facilitate installation.
The PR223 is an anodized aluminum profile and is suitable for concealed installations in plasterboard or masonry.
It can dissipate up to 28w per meter and eliminates the dotted effect.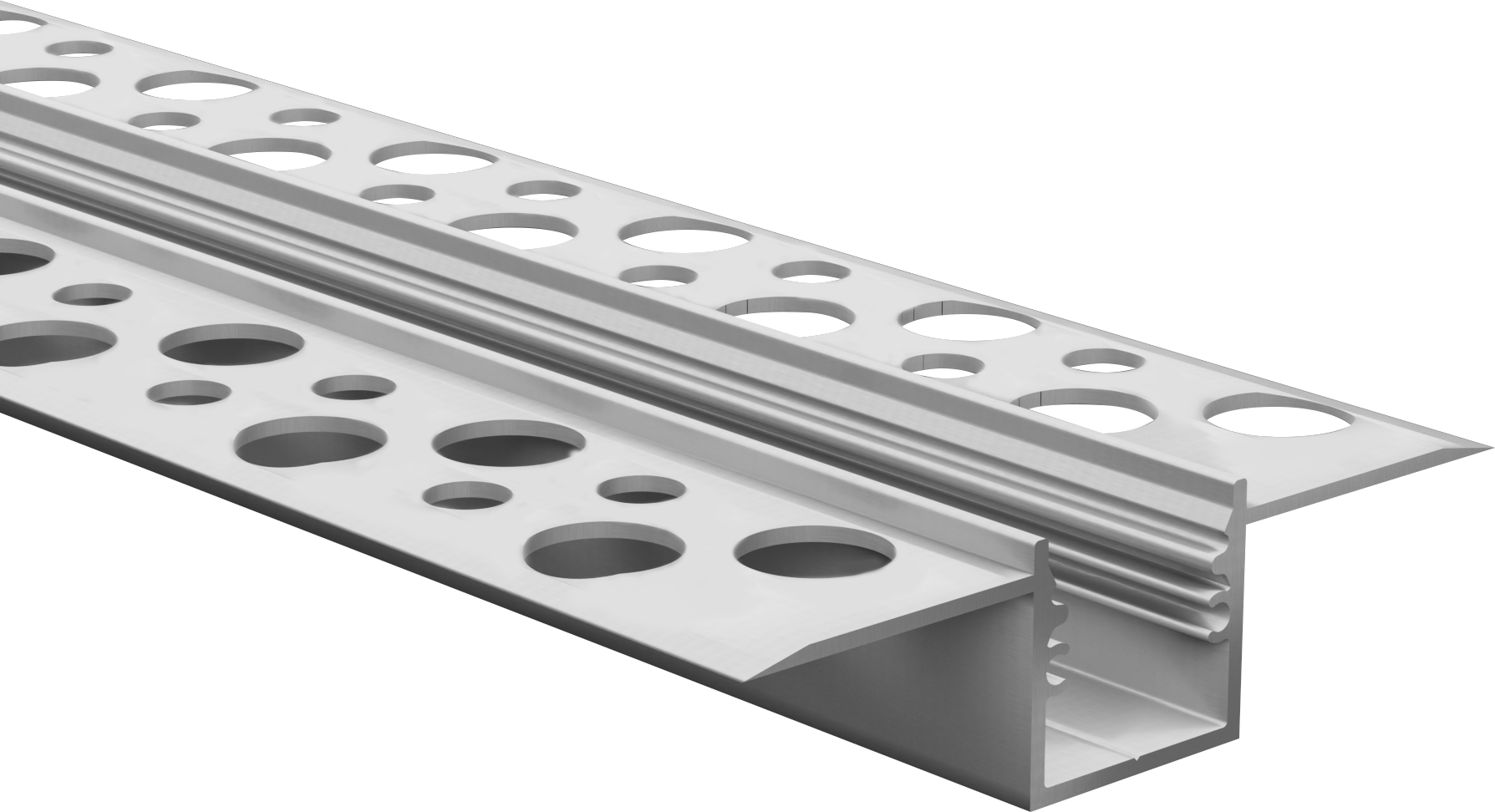 The main feature is the position of the fins for installation, in the PR223 we have the fins at the bottom, this allows it to be used when we have the plasterboard ready and assembled.
Its small size makes it the smallest of the retractable profiles, this allows you to create thin and minimal lines of light.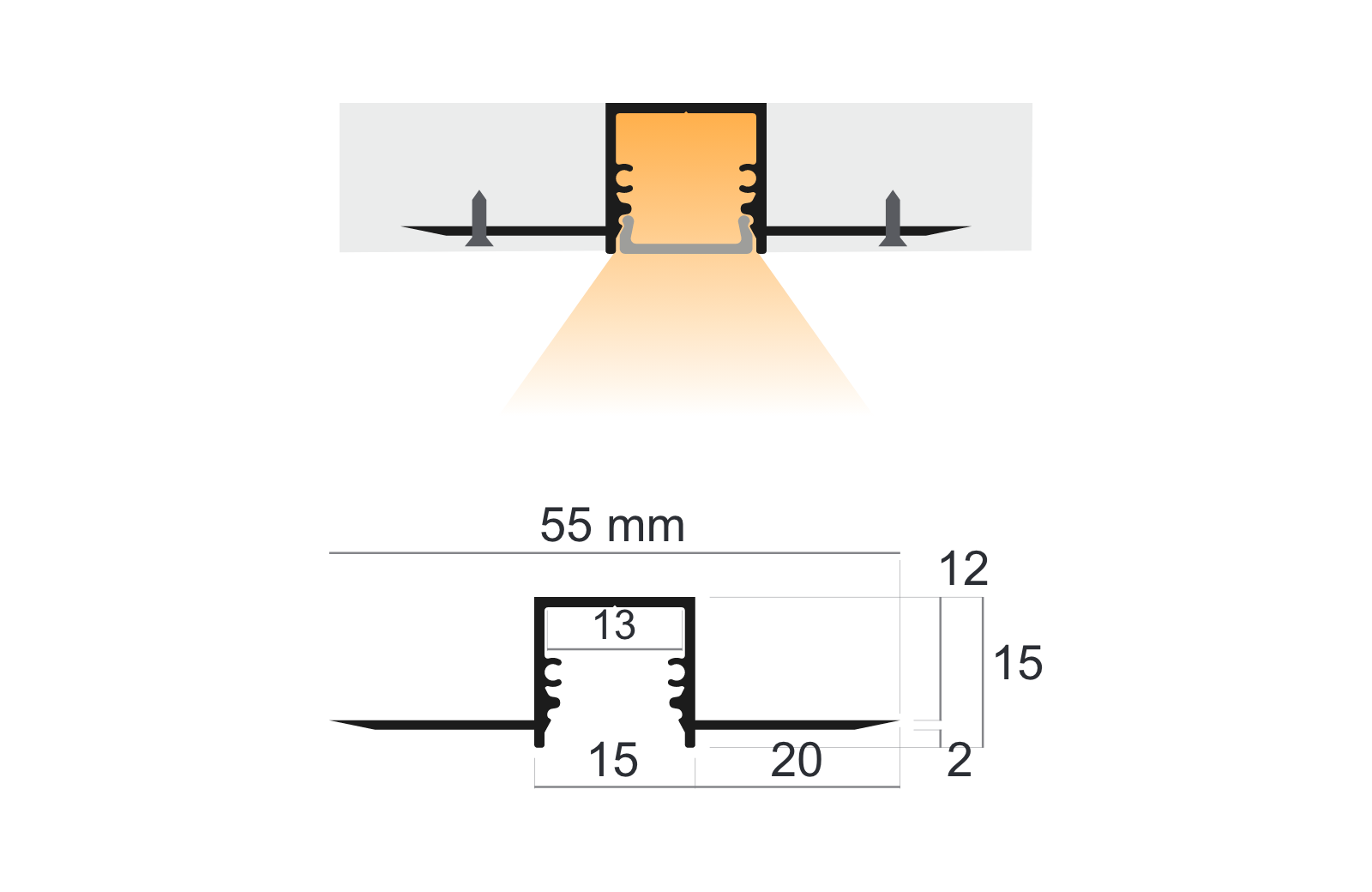 In addition, the opaque screen is available up to 10 meters, to avoid unsightly junctions every 2 meters.
For the most demanding customers it is possible to accessorize it with a 2-meter black screen, suitable for camouflaging the profile on dark surfaces.
The length of the profile is 2 meters with Silver coloring.
As accessories for the PR223 we find:
Closing cap
Opaque screen of 2, 3 and 10 meters
Transparent screen of 2 and 3 meters
2 meter black screen
The concealed recessed profiles are an elegant and discreet type of profiles, they are suitable for commercial activities, homes, offices and companies.