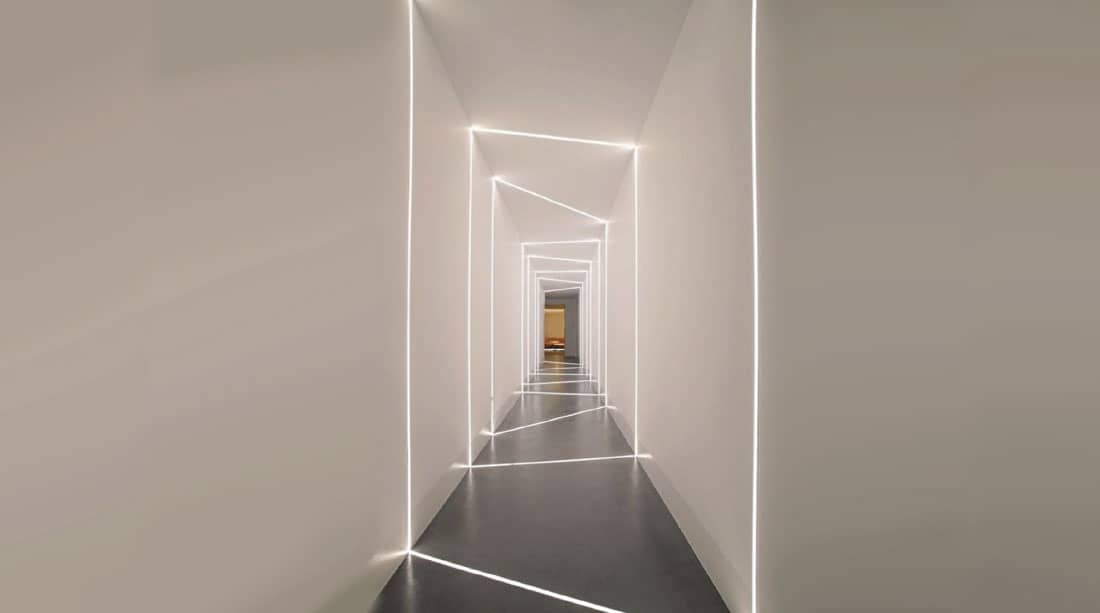 This strip LED guarantees a high light yield, with continuous and homogeneous light thanks to its density of LED chips, with the peculiarity of maintaining low consumption.
What are the technical characteristics of the strip LED 180?
As we have said it is a strip with a high content of LED chips (180 per meter) that guarantee a continuous and homogeneous light
Consumption is low, only 14.4W per meter
It is available in both ip20 and ip65 variants.
The SL180 IP65 strip is covered in thermodissipent silicone, making it suitable for installation in humid environments, such as bathrooms or cellars, and outdoor environments, in spaces covered by direct contact with water.
This coating protects the LED strip and extends its life to the outside, keeping it transparent and soft over time
The chips used in the 180 LED strip are the 2835, high-performance 4th generation LED chips, which guarantee a higher light yield, longer life and energy savings compared to 5050 chips
LED chips feature CRI90+ and 3 Step MacAdam
Light shades of 2700 K, 3000 K, 4000 K and 6000 K are available
The SL180 is available in a 5-meter coil and can be dissected with set interspersed every 33mm
Where can I use the SL180?
The SL180 is perfect for lighting commercial environments, homes and offices, you can use it on profiles with recessed, ceiling or suspension installations.
Its version with IP65 allows use outside and in particularly humid environments.