One of the novelties of the 2021 catalog is the PR750 aluminum profile for wall or suspension installations.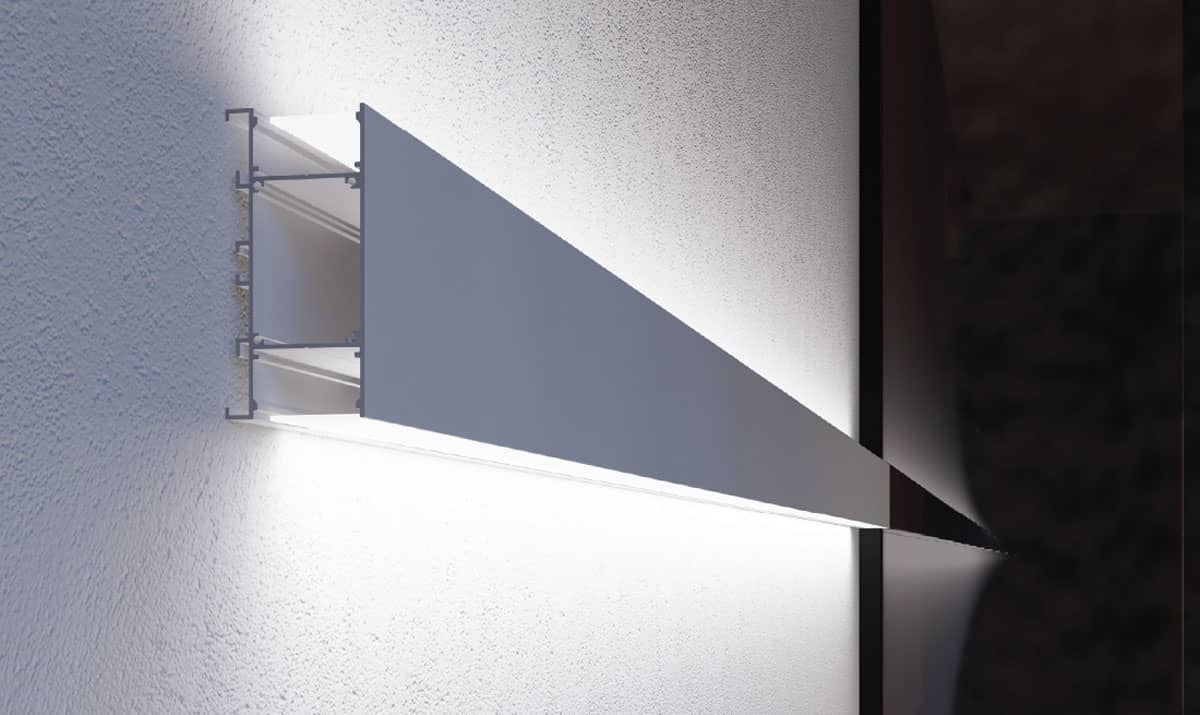 The PR750 aluminum profile is characterized by a double emission which makes it perfect for creating special light effects and for sophisticated environments.
Its versatility of installation, on the wall or suspended, allows it to be used in different contexts with different designs.
Thinking of a home, the wall installation can be perfect for the bedroom or living room, while the suspended installation can be used for more dynamic environments such as kitchen.
The PR750 aluminum profile in its suspension version finds an excellent application even in professional environments.
The white color makes its application elegant and interesting as a piece of furniture.
Another important feature of this aluminum profile is the ability to accommodate power supplies with power up to 100W. This facilitates installation in all those situations where we do not have space for the power supply.
What are the technical characteristics of the PR750 aluminum profile
2 meter-long
It can host a 100W power supply inside
Possibility to insert 2 LED strips
The space for inserting the LED strips has a width of 32mm
It can dissipate up to 30w / mt per led strip
White Color
It has several accessories for installation
SEE THE PRODUCT