One of the new products introduced this year is the Next Tape an electrical adhesive tape.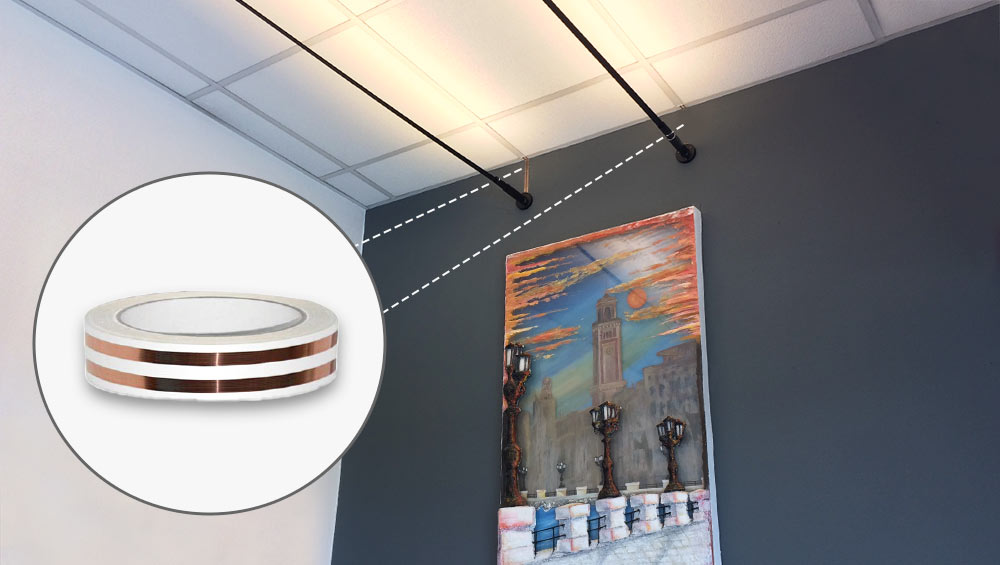 This electrical adhesive tape is an important and convenient innovation, thanks to Next Tape it will be possible to get an electrical point to any area of our interest without having to create traces in the walls and break the walls creating dust and disorder.
How does adhesive electrical tape work?
We think of a situation of construction work already completed, we need to bring electricity to illuminate a specific area where no cables have been set up, thanks to Next Tape it will be very easy to extend our electrical system as it is most useful to us.
Let's see the presentation of the product better in the following video.
The Next Tape electric adhesive tape is composed of two 0.5 mm electrified tracks, applied on a very high resistance adhesive tape, 25mm wide and 0.25mm thick, it is suitable for carrying a load up to 48 volts, it can be used for all our LED fixtures and products.
It is particularly suitable for TESEO installations, the new light system stretched between two walls thanks to which it is possible to create special lighting systems with an innovative and minimal design.
Next Tape can be completely masked, with cement, simple paint or a coating such as wallpaper, it can also be placed behind the skirting board or under floors and carpets. You can make corners by folding the tape.
It will therefore be sufficient to simply apply the adhesive tape on the wall along the lines we are comfortable with, then brush and paint the tape to hide it.
This has become one of the most requested products due to its flexibility and convenience.