The new magnetic Dark Light has arrived to expand the line of the LINE48 magnetic track.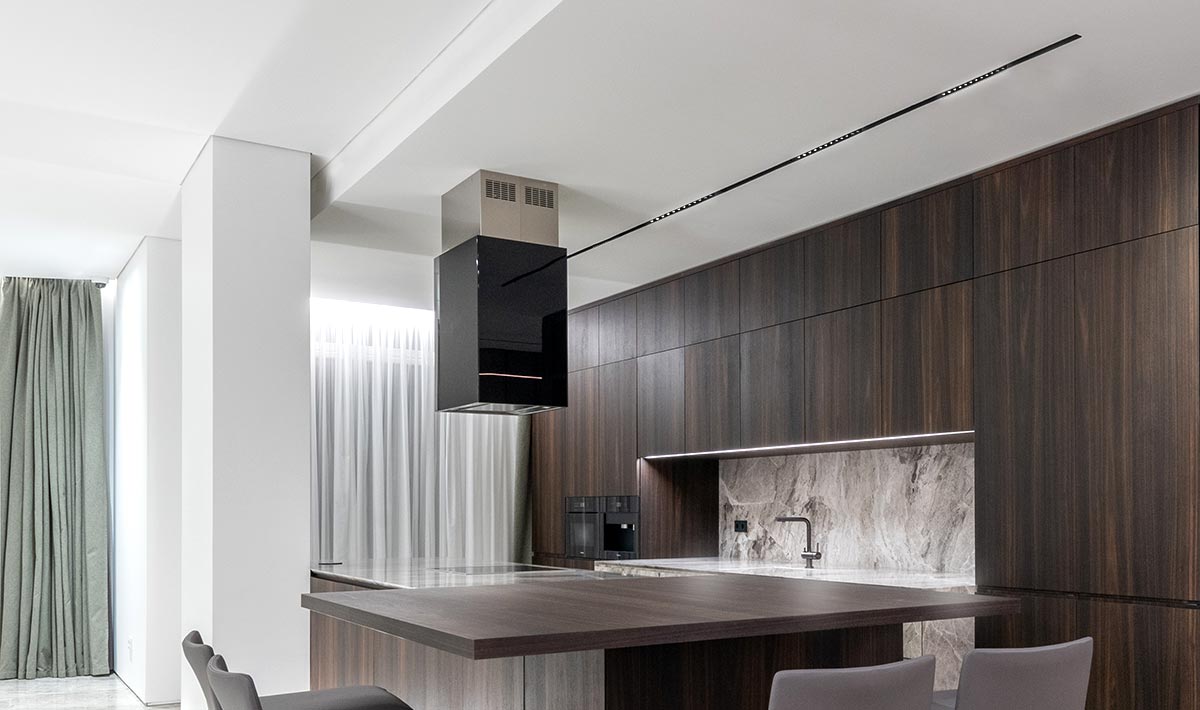 Dark light is the LED bar with cells, it is an innovative combination between the clean and linear design of an LED bar and the lighting precision of a spot, thanks to its 24 ° cone of light that allows you to illuminate specific areas of interest.
What are the main features of the new Dark Light?
Localized light and elegant design
Thanks to the use of lenses with a 24 degree opening beam, we will be able to direct the light to specific areas, without dispersing the light beam throughout the room. This important feature, typical of a spotlight, intersects with the convenience of the linear design of an LED bar, the Dark Light can therefore be introduced entirely into the magnetic track, completely hiding the body of the lighting accessory.
The light source is not visible
Thanks to the cells that contain the LED chips with a 24 ° cone of light, we will not see the light source directly, we will see the light projected into the environment, but in perspective we will not see the source that emits light and the luminaire will remain discreet.
What are its technical specifications?
The Dark Light is available in two variants of 6W or 12 W;
It is possible to combine different Dark Lights to create a longer line of light;;
There are 2 color variants of the black or white product;
It is possible to choose between 2700K, 3000K, 4000K light color shades;
It can be connected to DALI or WIFI systems;
As for the other LINE48 luminaires, it is possible to request the double switching on of the lighting bodies on the magnetic track.
Where is it possible to use the Dark Light?
The clean lines and its luminous efficiency allow a high versatility in the application of the product, it is possible to use it in retail environments with a sophisticated interior design where we want to illuminate specific product display areas, or in offices or private homes to illuminate a specific element such as a desk, a table or a specific area within an open space.