Today we will talk about a very particular product, the new black cover.
You may be wondering: "What is so special about this cover?"
This black cover is made of a particular polycarbonate which minimizes light dispersion to the minimum.
So we will have a profile totally black when the light is off and extremely bright when the product is on.
Let's take an example. We have a black ceiling; putting a classic profile, therefore with a white screen, we will ruin the aesthetics of the structure because we will see this white part on sight. Instead with our black screen, we will camouflage the profile, having an sophisticated continuity without giving up the bright part.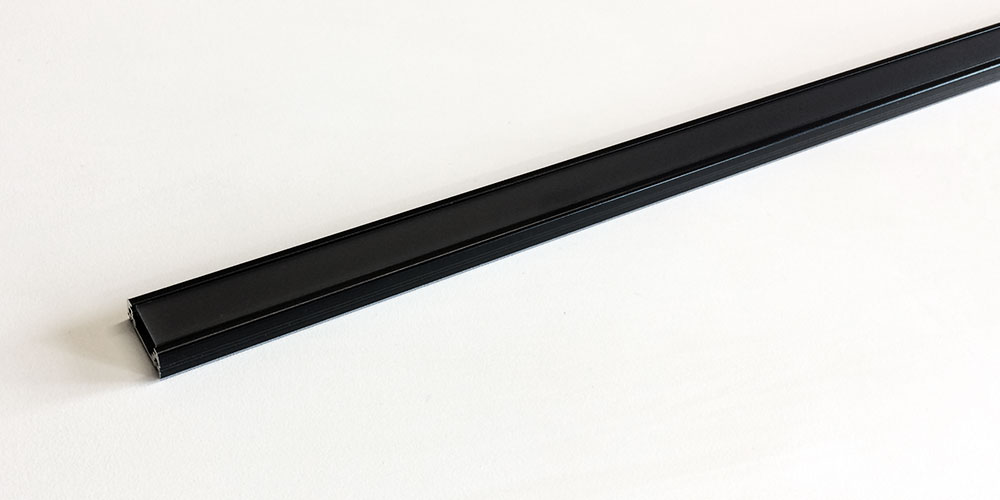 For which aluminum profiles are black screens available?