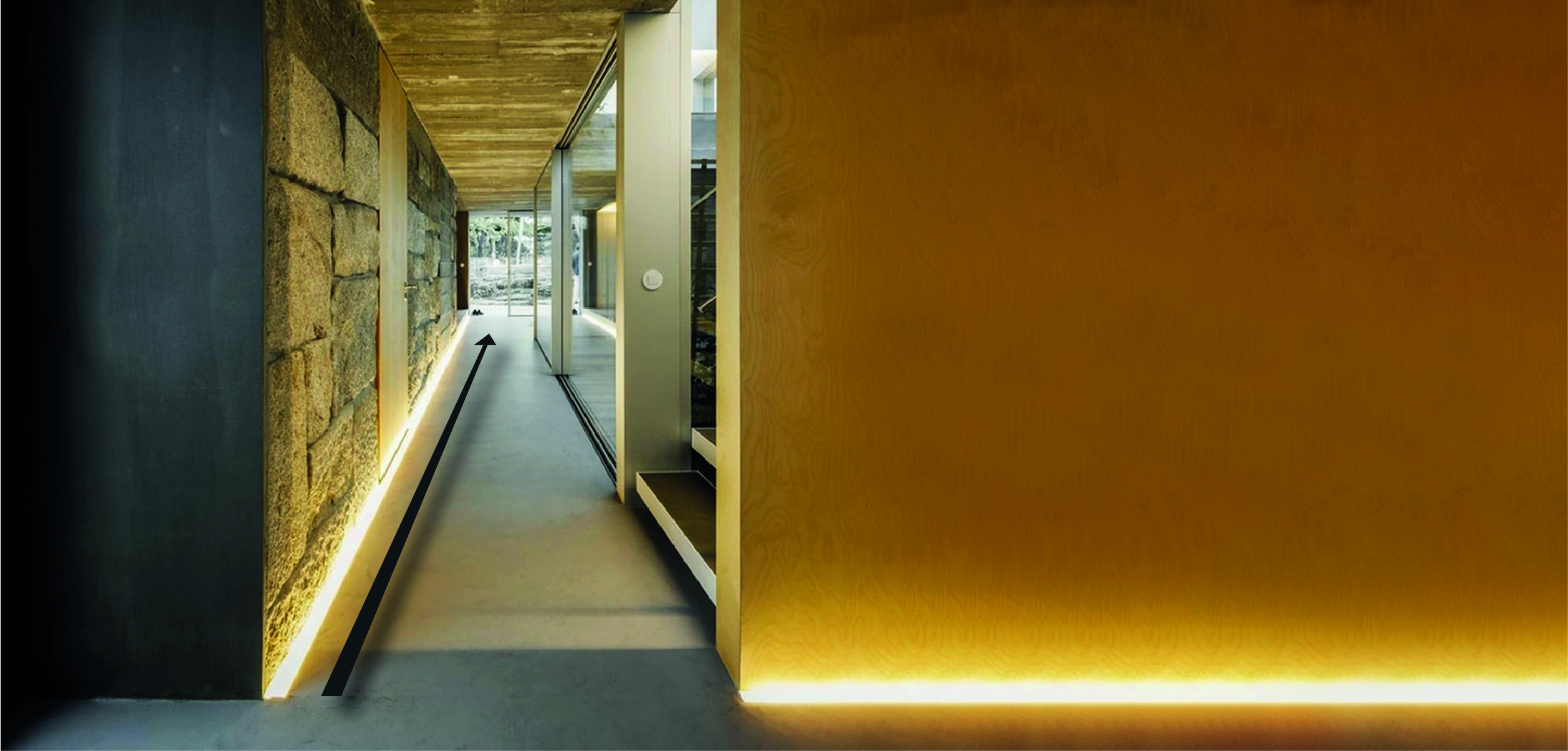 One of the major requests of the last period is to be able to give an effect of the LED strip, especially in the corridors and on the stairways.
With the STRIP RUNNER, and with the relative wall controller, these requests are fulfilled; all this thanks to the innovative BUS technology that allows you to individually control the sectors that make up the LED strip.
As can be seen from the video, this Strip allows unique light effects in particular environments, such as in a corridor or on a staircase. This allows us to make the strip light up gradually, following the chosen path.
The new strip is particularly bright thanks to the 120 LEDs per meter and 1950 Lumens per meter, allowing the elimination of the dot effect.
This product can be sectioned at predetermined distances, every 12.5 cm, and with the double header of the cables it allows faster and more functional series connection.
As previously mentioned, the Strip RUNNER is manageable via a radio frequency wall controller, and this allows us to position it easily without making traces on the wall itself.
Ledco
We are a manufacturer of LED lighting fixtures capable of providing technical solutions in compliance with the highest quality standards, while maintaining a high level of competitiveness on the market given by continuous investment in research and development.
ITALY - Via Nicola Ruffo, 27 - 70124 Bari (BA)
0805046806
© LEDCO || All right reserved 2 AV snc | P.IVA: 05299950724