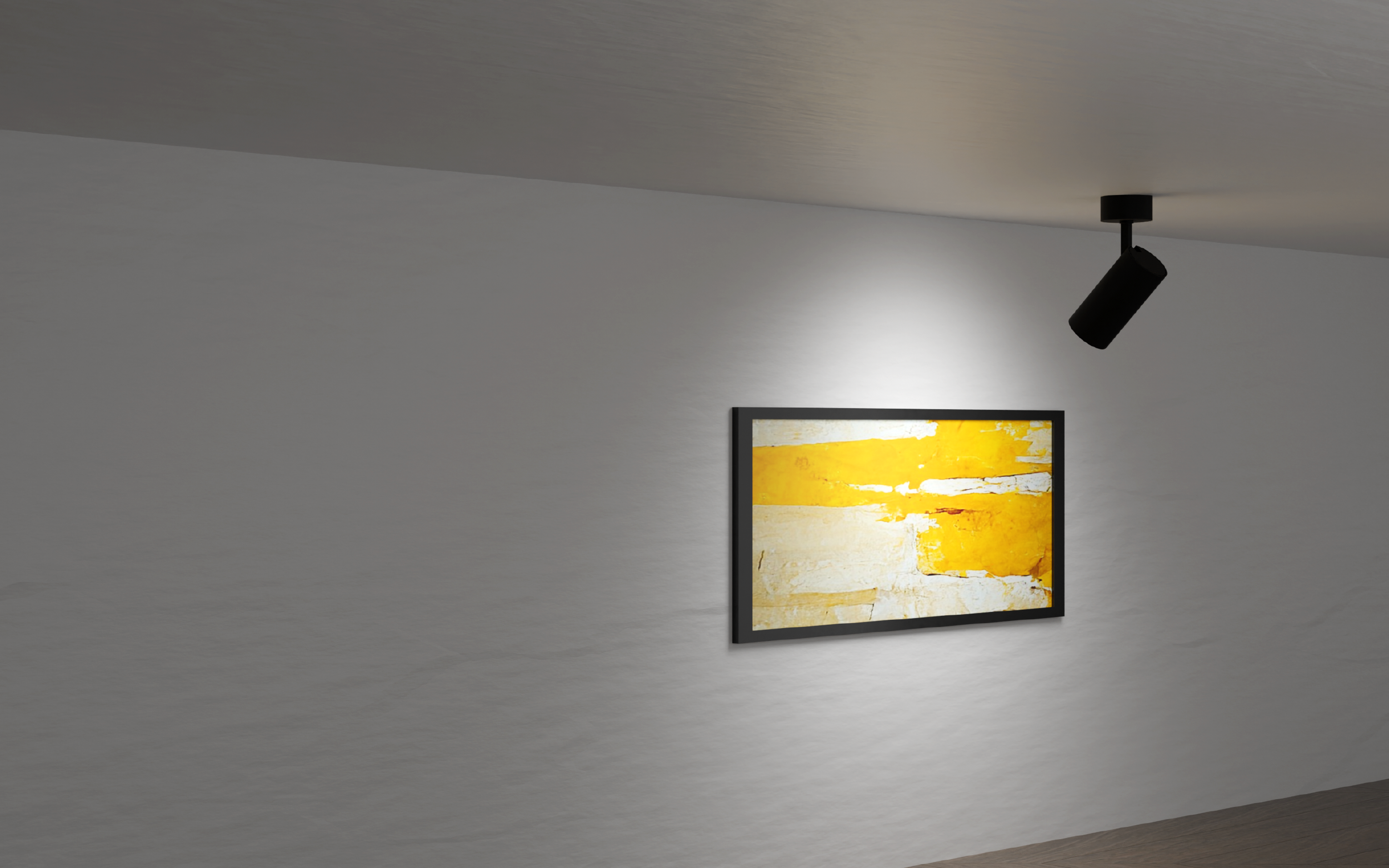 The SPOT 220V is a lighting fixture with a 220V power supply, which can be easily installed.
The 220V power supply ensures quick installation.
The driver integrated in the base makes the product suitable for any use with small spaces.
The spot is present in four power variants:
There are the 2 color variants:black and white.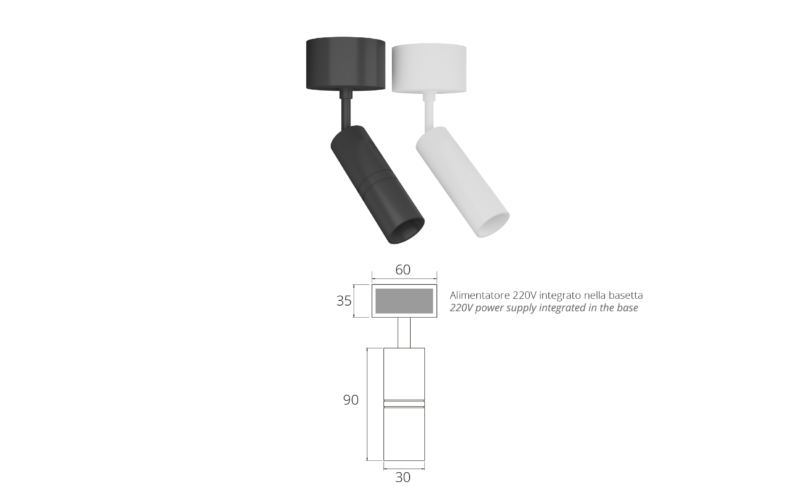 PL05LBH/NE
SPOT COLOUR: Black
AC: 220V
CONSUMPTION: 5W
LUMENS: 480
COLOR: 2700K
PL05LBH/BI
SPOT COLOUR: White
AC: 220V
CONSUMPTION: 5W
LUMENS: 480
COLOR: 2700K
PL05LBC/NE
SPOT COLOUR: Black
AC: 220V
CONSUMPTION: 5W
LUMENS: 495
COLOR: 3000K
PL05LBC/BI
SPOT COLOUR: White
AC: 220V
CONSUMPTION: 5W
LUMENS: 495
COLOR: 3000K
SPOT COLOUR: Black
AC: 220V
CONSUMPTION: 5W
LUMENS: 510
COLOR: 4000K
PL05LBN/BI
SPOT COLOUR: White
AC: 220V
CONSUMPTION: 5W
LUMENS: 510
COLOR: 4000K
Features
Powder coated die-cast aluminum body
Standard opening beam 36°
LED service life: 50 000 (h) L90
IP20 luminaire
Chip CRI95 and 3 Step MacAdam
*6000K cold light on request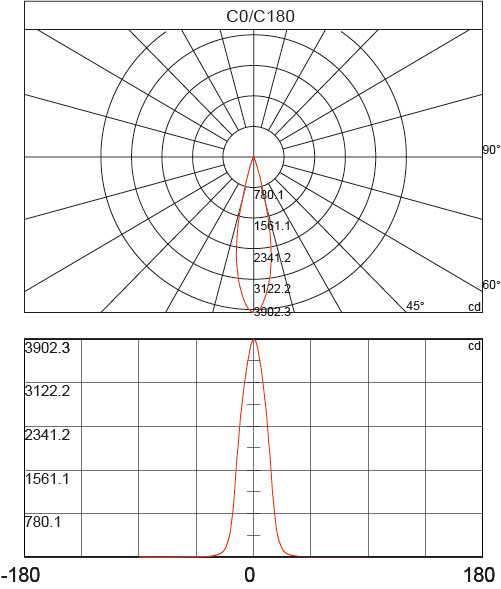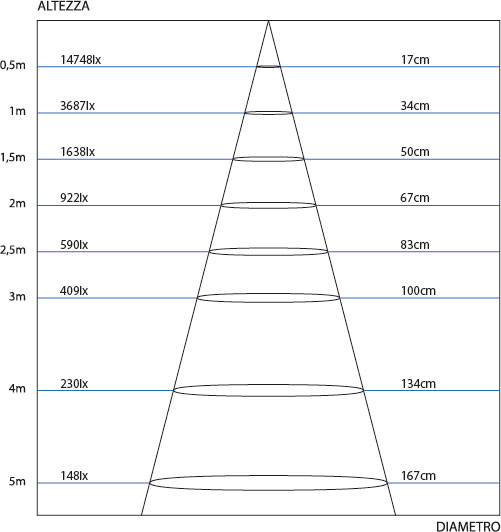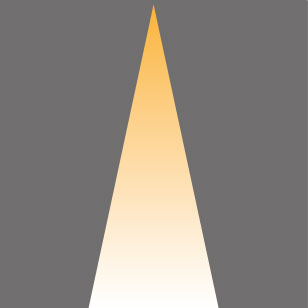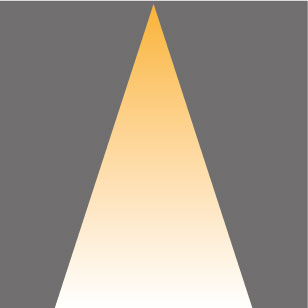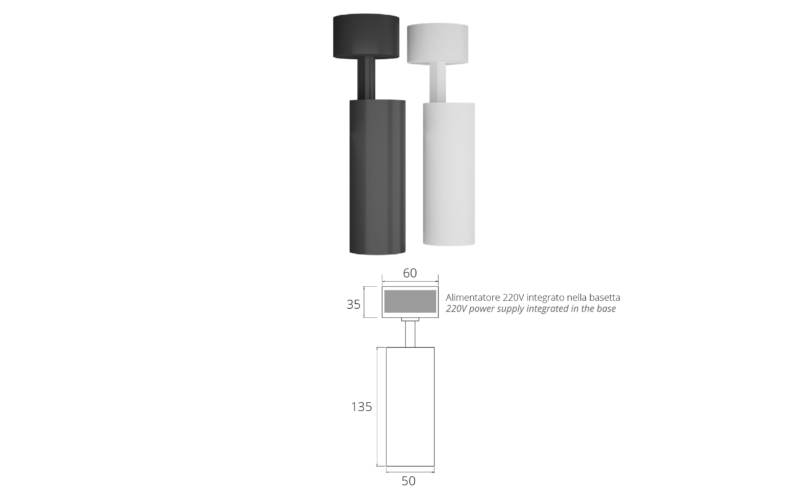 PL10LBH/NE
SPOT COLOUR: Black
AC: 220V
CONSUMPTION: 10W
LUMENS: 862
COLOR: 2700K
PL10LBH/BI
SPOT COLOUR: White
AC: 220V
CONSUMPTION: 10W
LUMENS: 862
COLOR: 2700K
PL10LBC/NE
SPOT COLOUR: Black
AC: 220V
CONSUMPTION: 10W
LUMENS: 901
COLOR: 3000K
PL10LBC/BI
SPOT COLOUR: White
AC: 220V
CONSUMPTION: 10W
LUMENS: 901
COLOR: 3000K
SPOT COLOUR: Black
AC: 220V
CONSUMPTION: 10W
LUMENS: 940
COLOR: 4000K
PL10LBN/BI
SPOT COLOUR: White
AC: 220V
CONSUMPTION: 10W
LUMENS: 940
COLOR: 4000K
Caratteristiche
Powder coated die-cast aluminum body
Standard opening beam 36°
LED service life: 50 000 (h) L90
IP20 luminaire
Chips with CRI95 and 3 Step MacAdam
*6000K cold light on request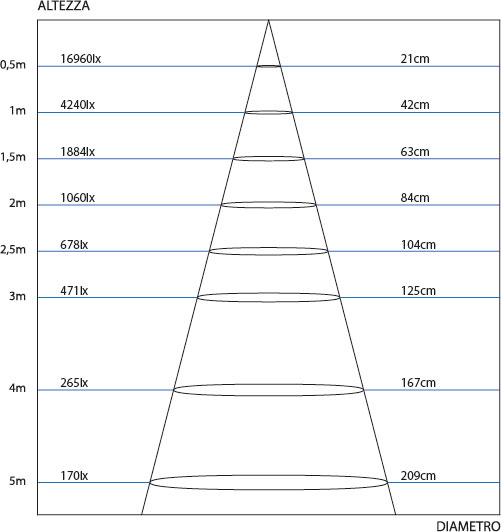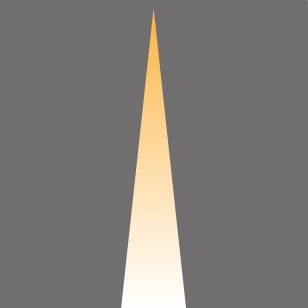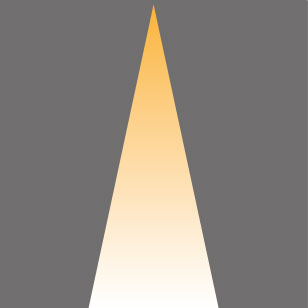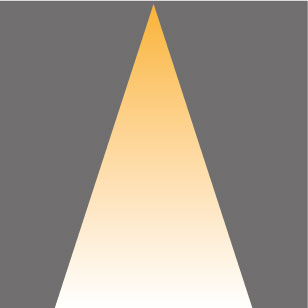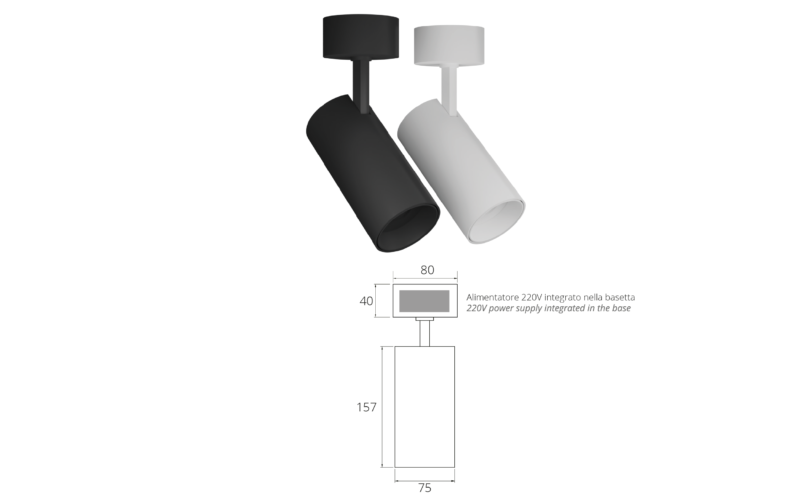 PL20LBH/NE
SPOT COLOUR: Black
AC: 220V
CONSUMPTION: 20W
LUMENS: 1960
COLOR: 2700K
MG20LBH/BI
SPOT COLOUR: White
AC: 220V
CONSUMPTION: 20W
LUMENS: 1960
COLOR: 2700K
MG20LBC/NE
SPOT COLOUR: Black
AC: 220V
CONSUMPTION: 20W
LUMENS: 2010
COLOR: 3000K
PL20LBC/BI
SPOT COLOUR: White
AC: 220V
CONSUMPTION: 20W
LUMENS: 2010
COLOR: 3000K
SPOT COLOUR: Black
AC: 220V
CONSUMPTION: 20W
LUMENS: 2058
COLOR: 4000K
PL20LBN/BI
SPOT COLOUR: White

AC: 220V

CONSUMPTION: 20W

LUMENS: 2058

COLOR: 4000K
Caratteristiche
Powder coated die-cast aluminum body
Standard opening beam 36°
LED service life: 50 000 (h) L90
IP20 luminaire
Chips with CRI95 and 3 Step MacAdam
*6000K cold light on request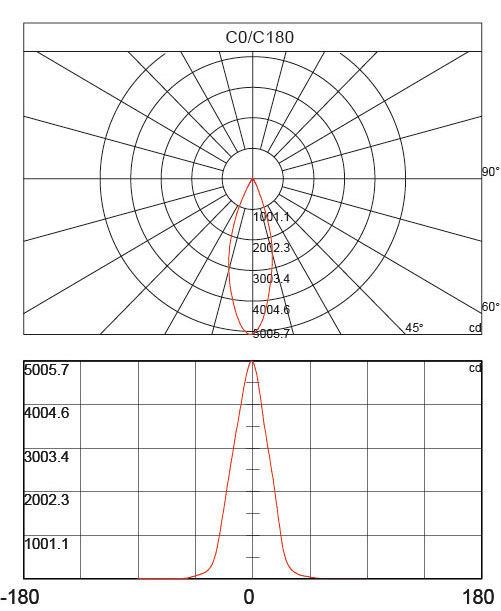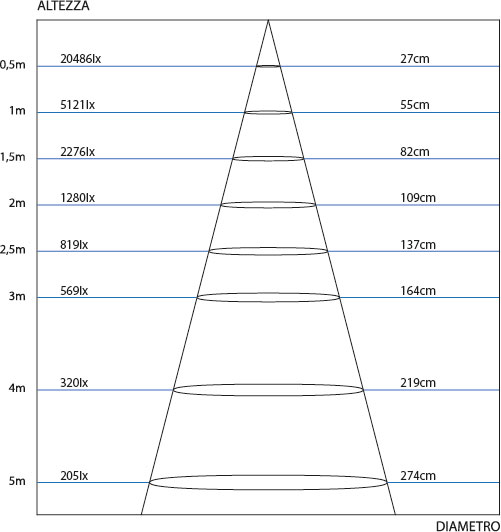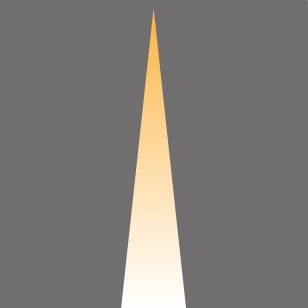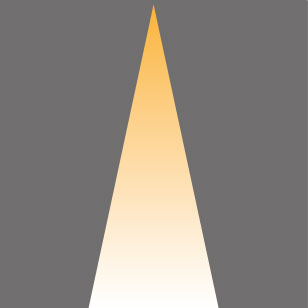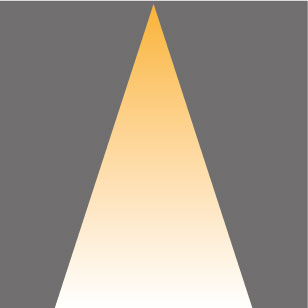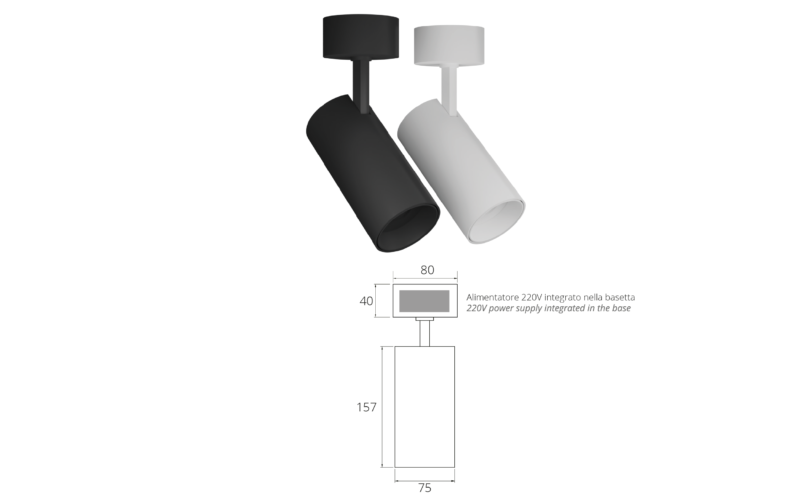 PL30LBH/NE
SPOT COLOUR: Black
AC: 220V
CONSUMPTION: 30W
LUMENS: 2860
COLOR: 2700K
PL30LBH/BI
SPOT COLOUR: White
AC: 220V
CONSUMPTION: 30W
LUMENS: 2860
COLOR: 2700K
PL30LBC/NE
SPOT COLOUR: Black
AC: 220V
CONSUMPTION: 30W
LUMENS: 2910
COLOR: 3000K
PL30LBC/BI
SPOT COLOUR: White
AC: 220V
CONSUMPTION: 30W
LUMENS: 2910
COLOR: 3000K
SPOT COLOUR: Black
AC: 220V
CONSUMPTION: 30W
LUMENS: 2958
COLOR: 4000K
PL30LBN/BI
SPOT COLOUR: White
AC: 220V
CONSUMPTION: 30W
LUMENS: 2958
COLOR: 4000K
Features
Powder coated die-cast aluminum body
Standard opening beam 36°
LED service life: 50 000 (h) L90
IP20 luminaire
Chips with CRI95 and 3 Step MacAdam
*6000K cold light on request