Today we will talk about a very important product for the diffusion of the light of an LED strip: Covers
One of the novelties of the LEDCO 2022 product catalog is the 10 meter opaque cover (code PR910 / 10).
The advantage of our cover is the length, in fact it is available in the 10 meter variant (usually this product can be found in 2 and 3 meters).
An interesting solution for the continuity of the diffusion of light.
Let's imagine having to mount the covers on a longer surface, if we used the classic one of 2 or 3 meters, we will have to apply 2 pieces of them and then we will notice the passage of light through the two conjunctions.
With the 10-meter cover, however, we will have a continuity without interruptions.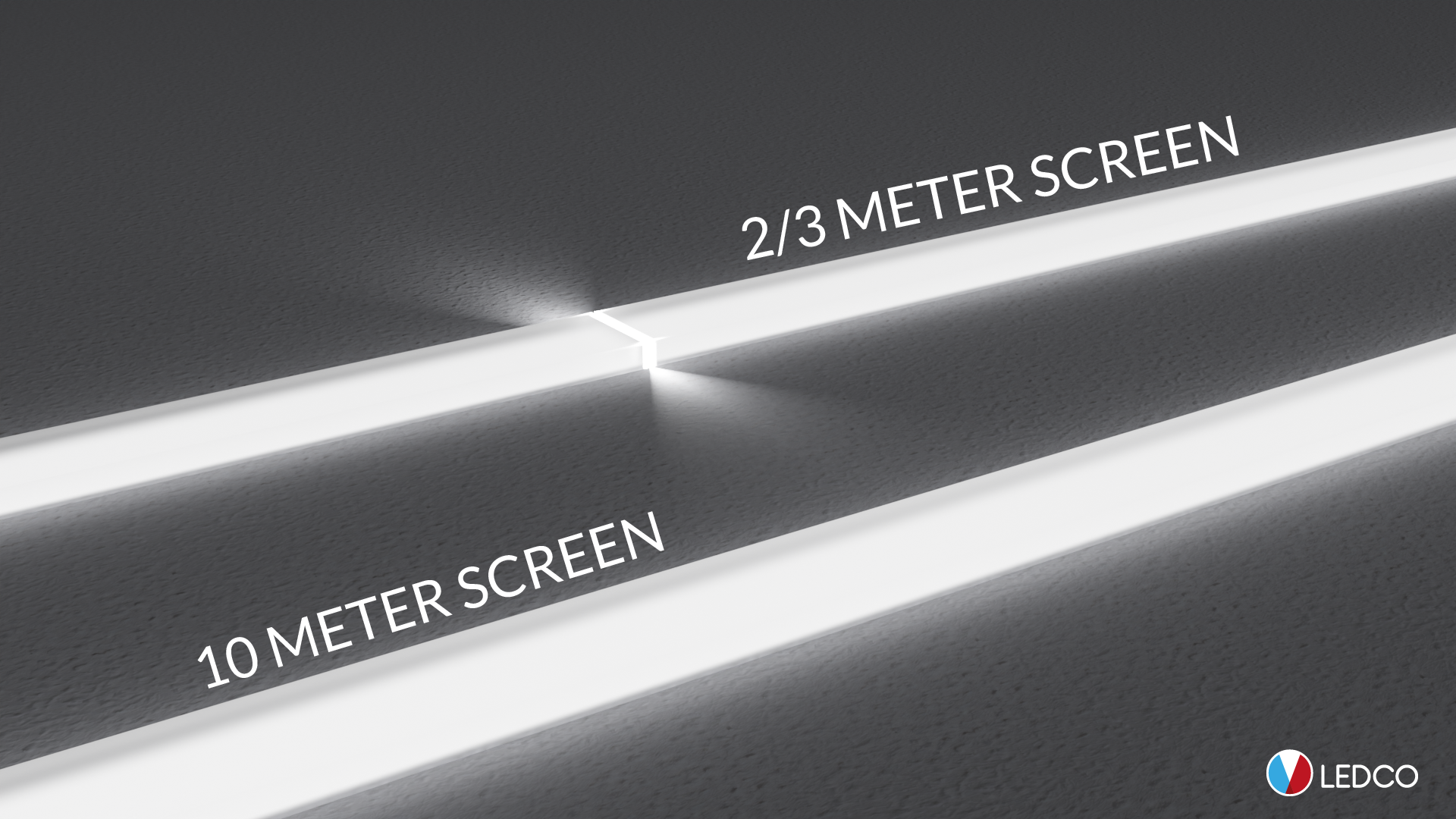 For which aluminum profiles are 10 meter opaque screens available?
There are several LEDCO profiles on which the 10-meter matte screen can be mounted: profiles for flat, recessed, concealed, corner, wall and curved surfaces.
Here is the complete list:
PROFILES FOR FLAT SURFACES
RECESSED PROFILES
CONCEALED RECESSED PROFILES
ANGULAR PROFILES
WALL PROFILES
Ledco
Siamo una società produttrice di apparecchi di illuminazione LED in grado di fornire soluzioni tecniche nel rispetto dei più alti standard qualitativi, pur mantenendo un elevata competitività sul mercato data da un continuo investimento in ricerca e sviluppo.
Via Nicola Ruffo, 27 – 70124 Bari (BA)
0805046806
© LEDCO || Tutti i diritti sono riservati 2 AV snc | P.IVA: 05299950724