Lighting of a bakery in Bergamo with the use of Str
ip led Food SL120GD65
.
A good light increases turnover and draws attention not to price but to quality. In these terms, the importance of lighting without reflections on the glass capable of enhancing the quality of the products, present in the bakery, with efficiency and without glare could be summarized.
This function is performed by strip led food that transforms the counter into a harmony of colors enhancing the natural beauty of the products.
A beneficial light infuses sympathy and conveys a message of respect for the customer. A cozyly lit bench invites you to stop for a piece of focaccia or snack. With strip led food, the variety and quality of the products stand out especially on the sloping shelves where showing the freshness of the bread present in the bakery or of all fresh farinacei is of vital importance.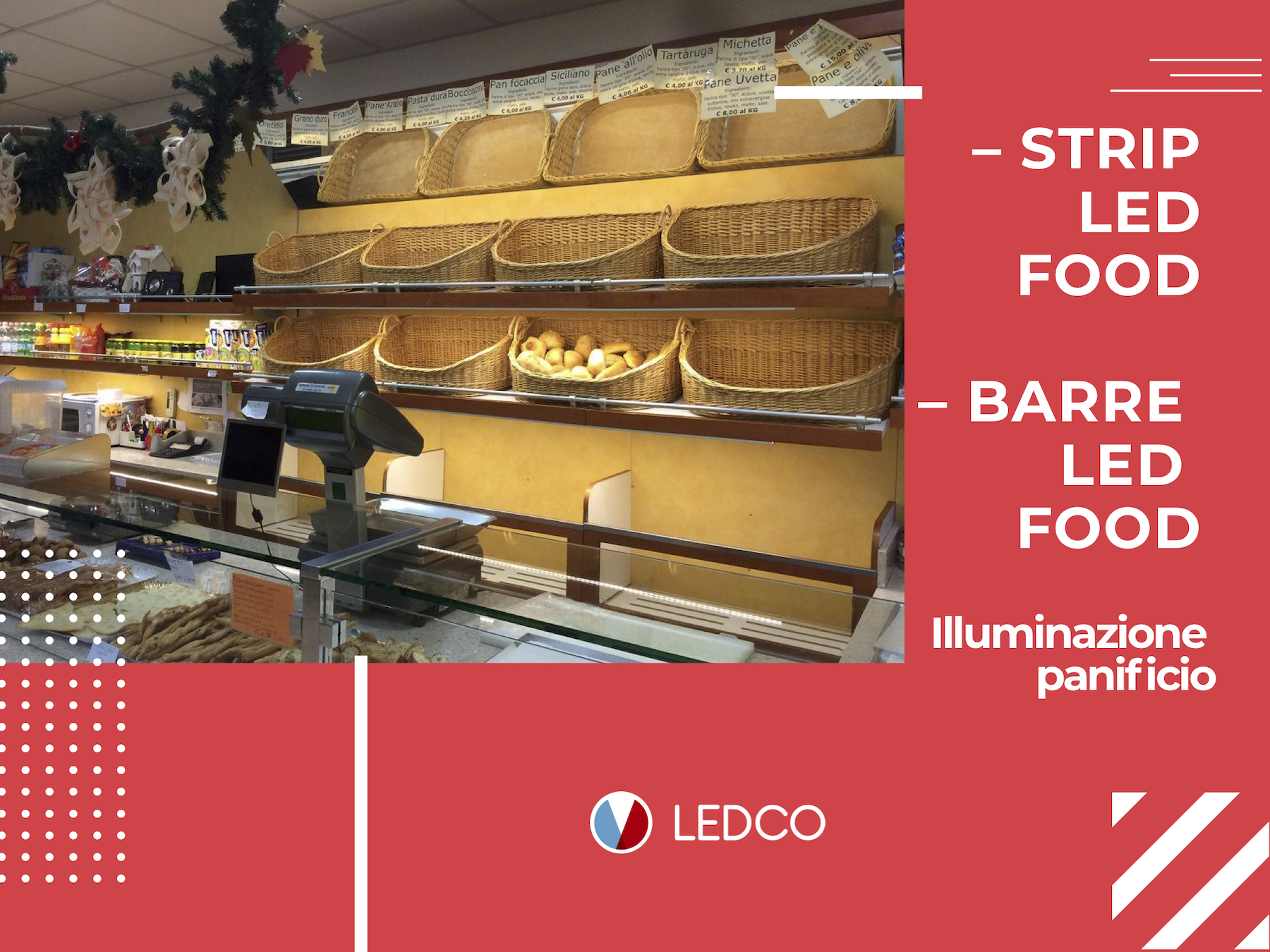 MORE INFORMATIONS?
Fill out the form, we will reply within 24/48h, Thanks.
Products used for this project