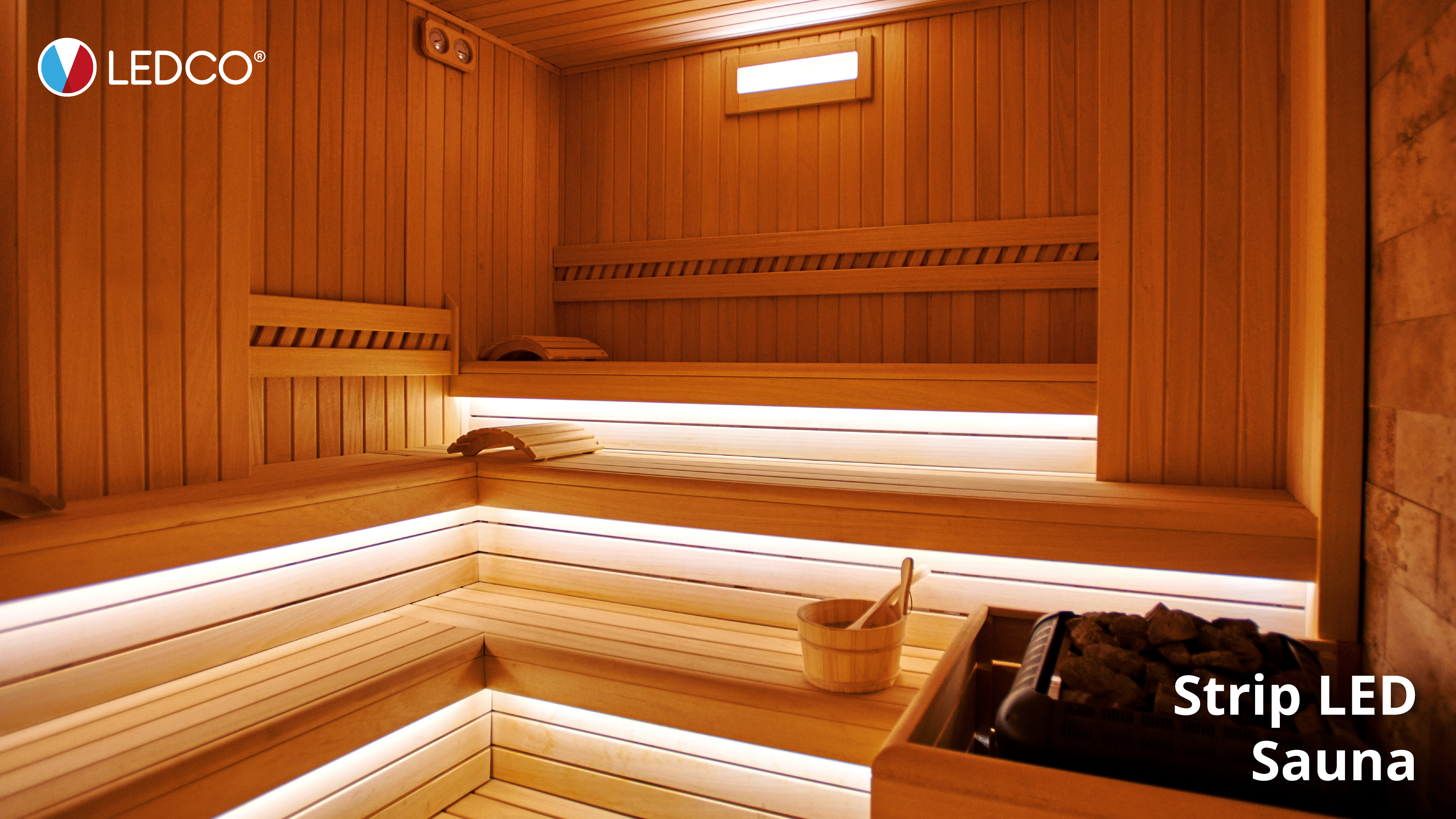 Still new LEDCO 2023!
Today we will tell you about the new LED SAUNA Strip.
This strip is an IP65 waterproof product and can work in saunas and Turkish baths with high temperatures up to 105°C.
The LED Strip Sauna is available in 5-metre reels, which can be sectioned at pre-set distances every 2.2 cm.
This product allows watertight connection via cable gland thanks to the double header of cables with neoprene sheath.
Its color temperature is 2200K, 184 LEDs/meter and 1480 Lumens/meter.