Have you ever wanted to change color temperature without having to change your system?
Now you can do this, switch from cold light to warm light by touching the touch remote so you can make your store or home more comfortable.
Modulate the light temperature of your choice, gradually moving from 2200K warm light to 6000K cold light, and relax in your new atmosphere.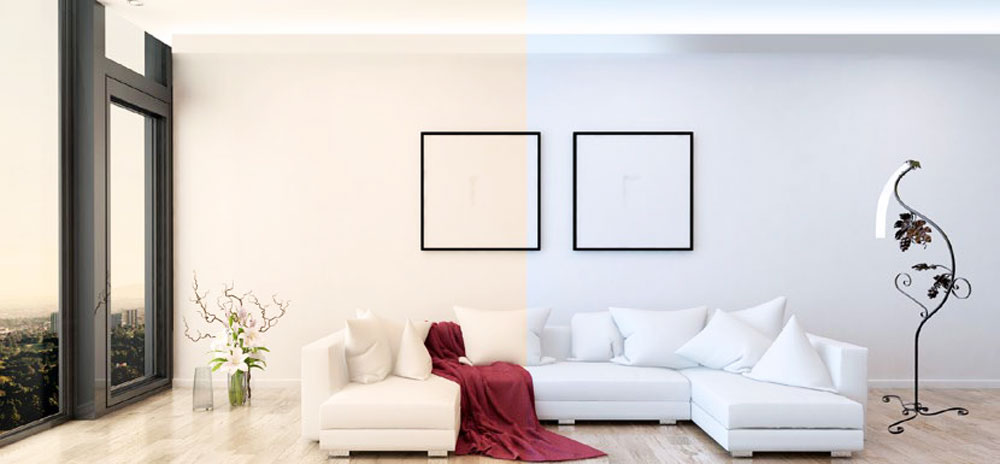 Flexible led strip for linear lighting with dynamic LED, it can gradually go from 2200K to 6000K.
Dissectable with set interest every 10 cm for the 24volt.
3M adhesive tape on the back. The dual cable header allows for faster series connection.
3 MacAdam Steps
The high density of LED (120 chips per meter) allows homogeneous lighting on all surfaces.
For thermal dissipation it is strongly recommended to use an aluminum profile of adequate section.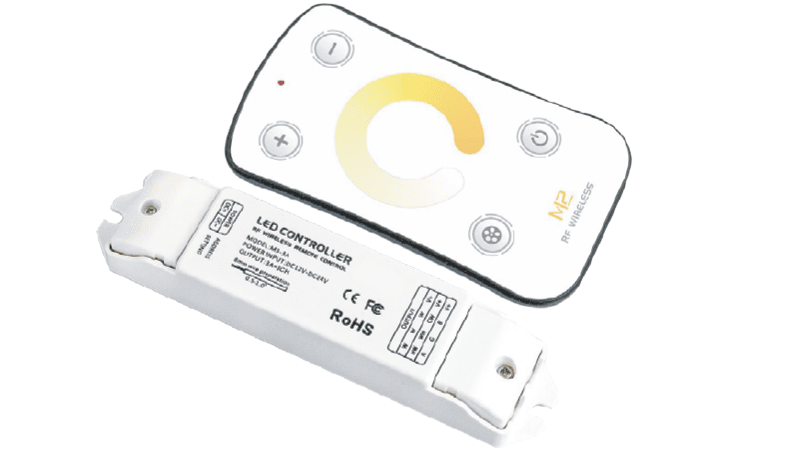 CT900
Control unit with RF remote control specific to Dynamic White strip allows total color temperature control, going from 2200 to 6000K.