We have implemented the features of the 5W magnetic track spotlight by making changes to the structure of the track light and the LED chip inside it.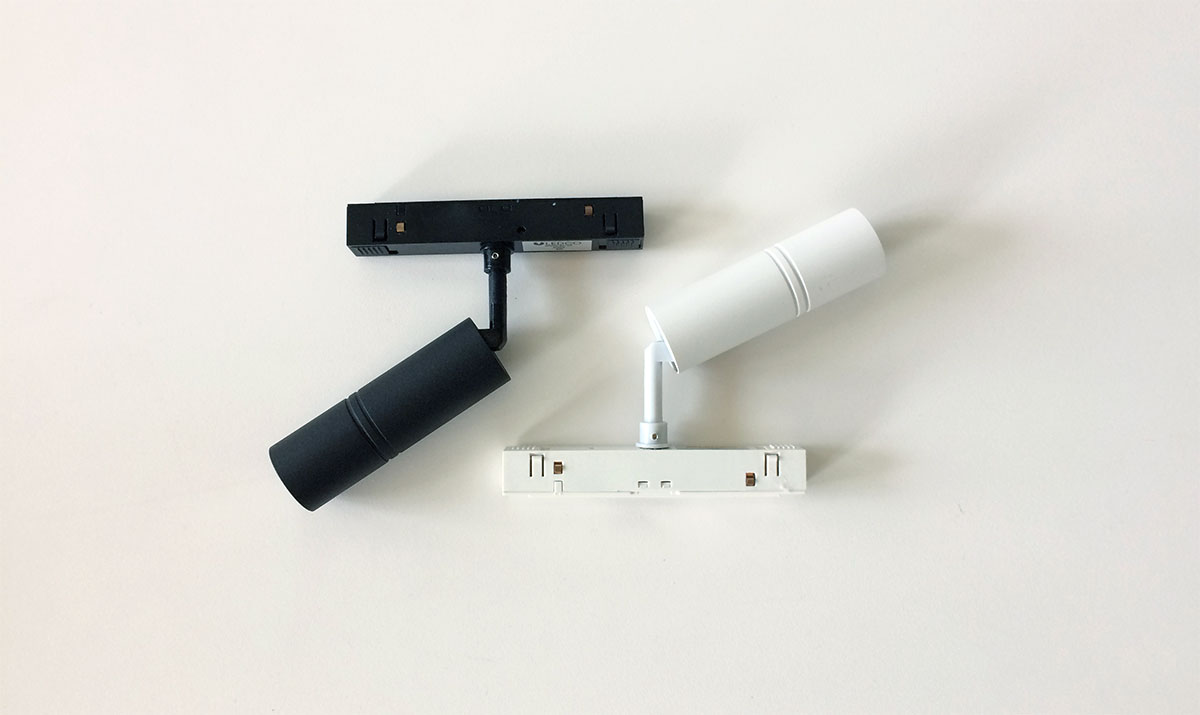 Spotlights for magnetic tracks allow you to direct a light beam inside our room, highlighting a certain space or object.
What changes have been implemented to the track light?
Size change;
Led chip implementation;
Added 2700K color tone;
Changing the size
The new dimension of the spotlight for magnetic track consists of increasing of 30mm in the height of the spotlight for greater heat dissipation.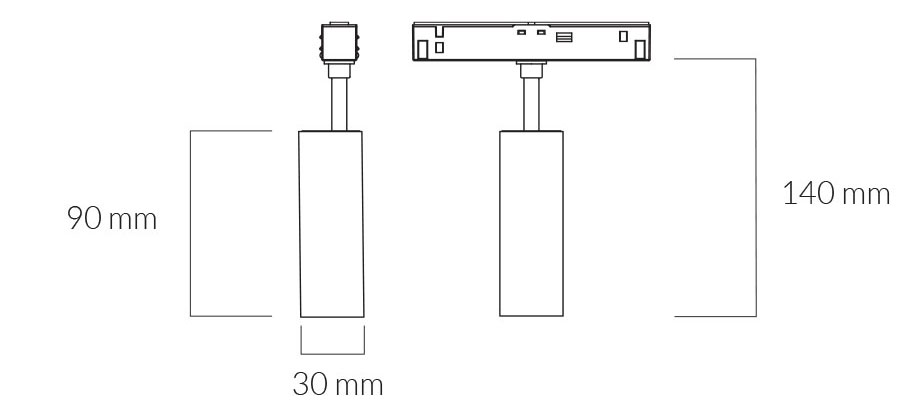 Led chip implementation
In the new version there is the COB LED chip inside, this implementation guarantees even more uniform and performing light output.
The new LED chip is CRI95 certified, one of the highest color rendering index values, and 3 Step MacAdam.
The improvement made to the LED chip concerns the entire line of accessories for magnetic track:
New color tone
From this year, the color temperature of 2700K is also available for the entire line of accessories for magnetic tracks, in addition to the already present shades of 3000 and 4000K, on request it is possible to order the cold light shade of 5000K.
The spotlight for magnetic track is a 48volt low voltage luminaire and is available in two colors: black and white.
It is an IP20 product suitable for indoor installations, made of powder coated die-cast aluminum, the LEDs inside have a life of 50000 hours.
On request it is possible to set the magnetic track luminaires for connections with DALI and WIFI systems.
The particularity of the magnetic track system is the high customization of the product, it is possible to combine the lighting bodies to obtain different light effects within the spaces, we can alternate the insertion of an LED bar with the insertion of a LED spotlight, so as to homogeneously illuminate a section of the room and dedicate a direct beam of light to a particular element.