What are the best LED strips for my project?
This is a question that many of you ask us, in this article we will show you the best LED strips based on the type of project you want to carry out and the type of required use.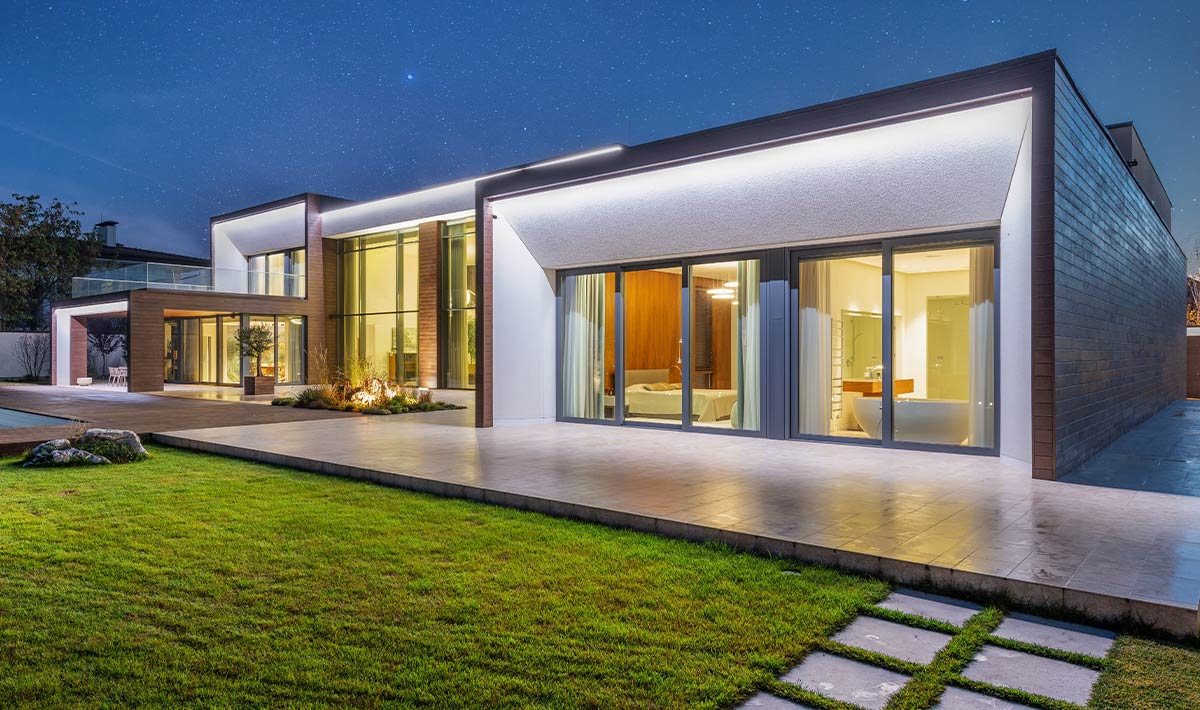 LED illumination
LED lighting systems have several advantages and are part of the sustainable energy project, as they guarantee efficient energy with a lower environmental impact thanks to energy savings compared to traditional light bulbs.
Here are some reasons to choose LED strips:
Luminous efficiency;
Long duration;
Ease of installation;
Maximum flexibility and customization according to different needs;
Shock and vibration resistance.
The LED strips are strips sold in reels, they are composed of a row of small LED chips, which you can choose from different colors and light intensities, and on the back by a double-sided tape that allows the convenient installation of the LED strip in any place you want.
We often enter finely lit environments but without the presence of lamps, in these cases we find ourselves in an environment with high-performance and discreet LED lighting.
Let's see the best LED strips by type of use
Here is how we can divide the LED strips:
for interiors, to illuminate apartments, shops or offices;
to create atmosphere, through the use of special LED strips such as dynamic white or RGBW strips;
for outdoors, to illuminate gardens, pergolas, swimming pools, fountains or building facades;
decorative, to give particular emphasis to some structures or environments, playing with RGB white and colored LED strips or with particular plays of colors as it is possible to do with the RGB DATA LED strip
Let's see these types in detail.
Best indoor LED strips
Among the LED strips for interiors, we see the energy saving versions stand out, high performance LED strips with a further energy saving of 40% compared to normal LED strips, we find the SL200ES and SL120ES these strips differ in the quantity of LED chips per meter and in the power, those are strips suitable for home, retail and corporate environments.
Among the best proposals for indoor lighting of commercial and professional environments we find the SL500, this LED strip gives a high brightness to the environment, excellent for working ones and for the lighting of shops with product displays.
For an impeccable color fidelity, the best LED strip is the CRI 97+, thanks to its advanced LED chips with a Color Rendering Index (CRI) higher than 97 it guarantees perfect color rendering, this LED strip is particularly suitable for lighting of display cases, where the products are in the center of client's attention and their lighting must guarantee a high chromatic fidelity.
When we are faced with the lighting of small spaces, or applications of LED strips inside furniture, the choice goes to the 5mm LED strip that can be combined with the miniaturized aluminum profile PR105, these products allow the creation of light cuts discreet and functional, in addition, if we are struggling with the lighting of curved furniture, the wavy led strip is for us, thanks to its flexibility it is suitable to be curved following different shapes.
LED strips are usually available in 5-meter spools, but we also have 20-meter variants such as the 20-meter SL200ES, 20-meter SL200 or 20-meter SL60, and 30-meter variants such as the particular 30-meter 48V STRIP LED without voltage drops.
All indoor LED strips are marked with an IP20.
Best LED strips to create atmosphere
Among the solutions to create atmosphere in an indoor environment we see the dynamic white LED strip stand out, this particular LED strip allows you to select the preferred white light shade, from the hottest 2200K up to a cold white 6000K shade and gradually manage the steps between the shades thanks to the control unit with dedicated remote control, it will also be possible to dim the LED strip, so we can choose the most suitable atmosphere for the moment we are experiencing.
Even the color creates special atmospheres, in this case we can use the RGB LED strips that allow you to change the color of the lighting to your style thanks to the control units with remote control or easily adjustable from a smartphone, or the RGB LED.W strips the addition of a white light LED chip, to be chosen between 3000K or 4000K, thanks to which we can choose a colored or pure white lighting.
The RGB and RGB.W LED strips are available for indoor and outdoor with IP20 and IP65 degree.
Best outdoor LED strips
The LED strips indicated for external lighting are those with IP68 protection degree only.
These particular strips have a heat-dissipating silicone coating that gives IP68 protection from atmospheric conditions and coverage suitable for complete immersion.
We can use the SL125 IP68 LED strip to illuminate our garden or an outdoor pergola, our terrace, to illuminate external structures of shops or buildings and also for the lighting of swimming pools or fountains.
If we want to embellish our exterior with colored LED strips, the IP68 RGB LED strip comes into play, with which we can also give special lighting to our swimming pool and play with chromotherapy.
For the lighting of large outdoor spaces or facades of buildings without voltage drops, we find a valid ally in the 30-meter 48Volt IP68 LED strip.
Another valid solution for outdoor lighting are the Custom Flex LED strips, LED strips inserted in a silicone tube, which can be bent, which gives the IP65 degree and allows the strip to be bent to create different shapes and effects, these are solutions completely customizable and made to measure for our customers.
Best decorative LED strips
When we want to decorate in a particular way an environment with dynamic chromatic effects, we have to choose the RGB DATA LED strip, this particular strip uses the BUS technology that allows the control of the individual sectors that make up the LED strip, giving the possibility to choose different games of light with different shades and themes.
Instead, the monochromatic colored LED strips in the three variants BLUE, RED and GREEN are perfect for giving a specific color accent to our environment, it is also possible to use them for luminous signs like the other variants of RGB strips.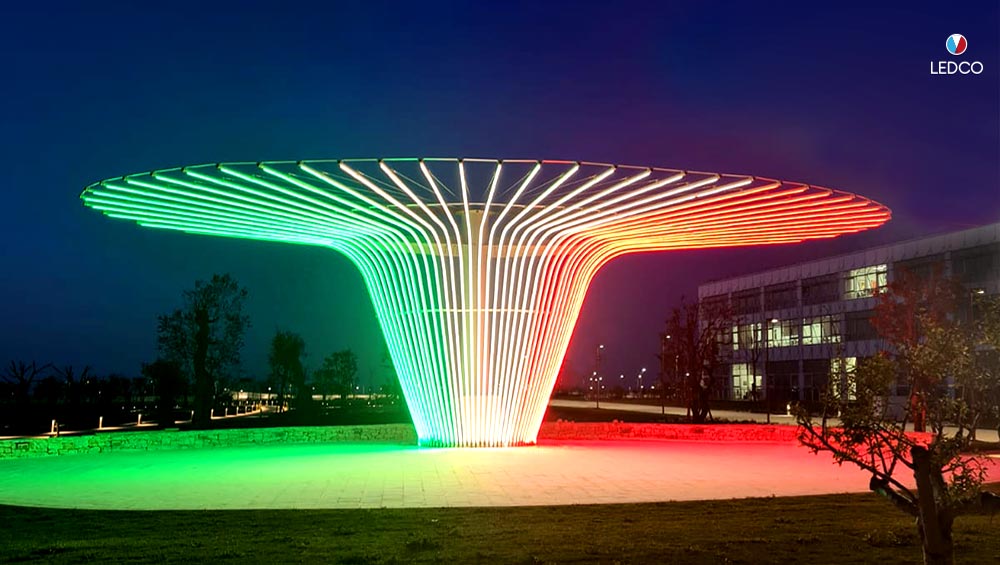 We have shown you the best lighting solutions with LED strips suitable for different uses, for choose the strip that suits you best, just ask yourself a few questions:
Do I need to illuminate an external or internal space?
What should I light up?
Do I need to shed light or to create atmosphere?
Do I want to hide my led strip in particular structures?
For all other questions, our technicians are always at your disposal to advise you on the most suitable LED lighting solution for your project.