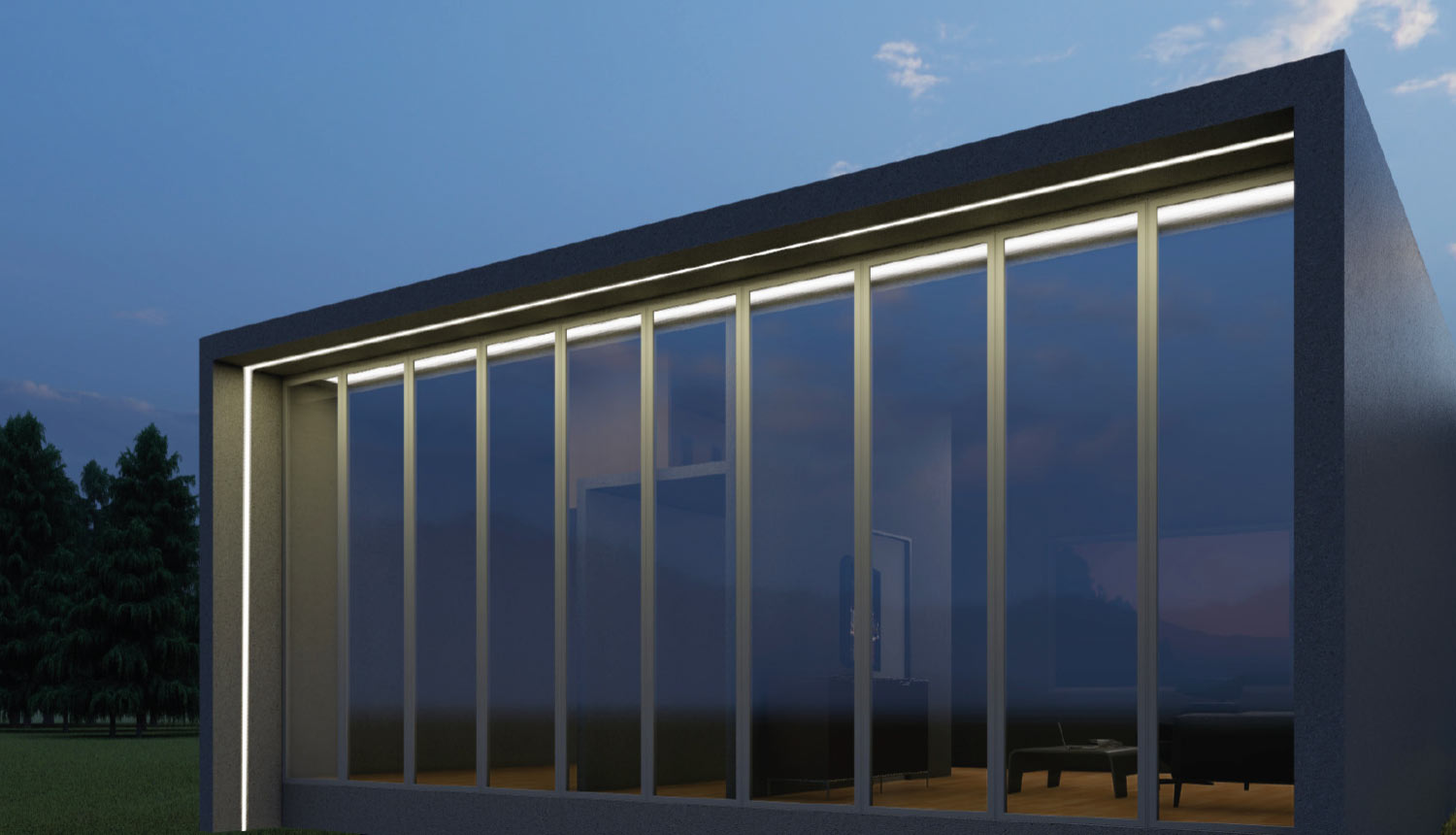 The FLEX 513 CUSTOM LED strip allows you to choose the type of strip with the characteristics that best suit your needs, receiving directly the finished product ready for installation. Self-dissipating product, IP65.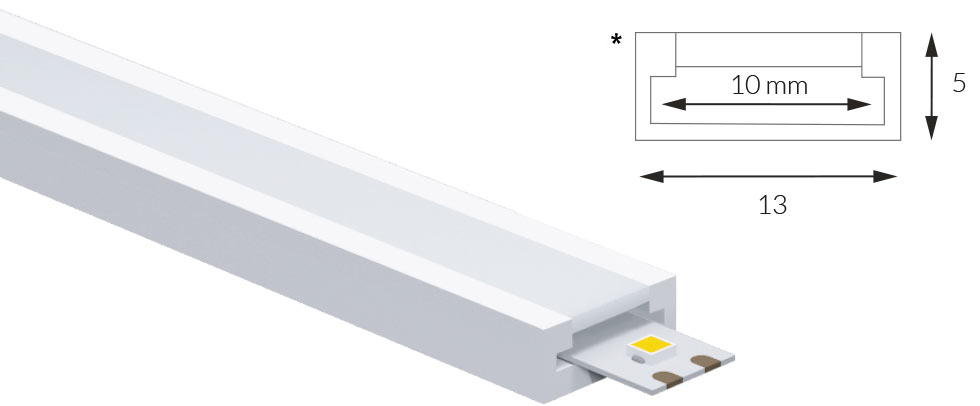 *FL513
Flex empty tube 5×13 mm silicone

1. Choose the compatible strip
Best suited to your needs.

*click on strip codes for more details
2. Choose your compatible profile
In the suitable color variant.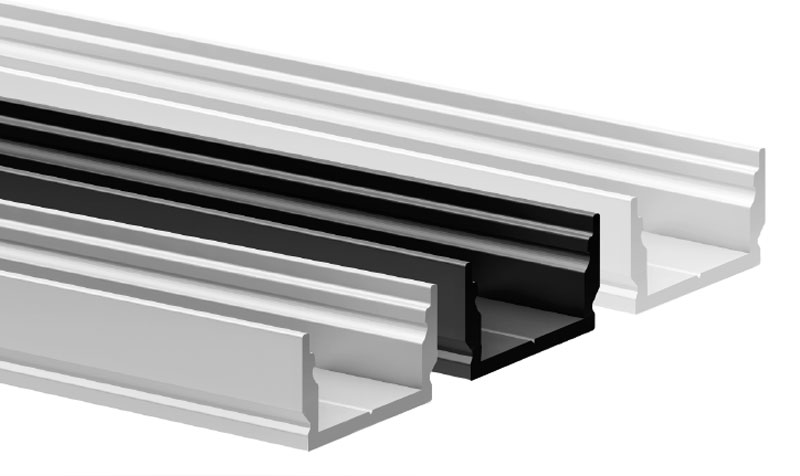 PR115
2 meters or 3 meters aluminum profile for flat surfaces
More details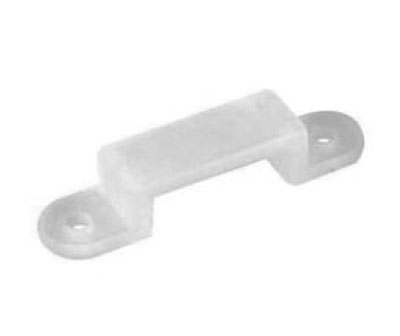 EN68/12
Brackets for wall mounting